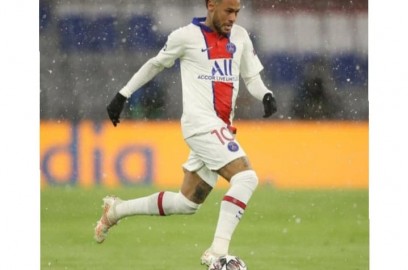 It is Wednesday so all ambitious, hardworking and determined footballers who have big dreams and ambitious goals, I invite you to the third article in the series "step by step to perfection"
Today we have training kits for you that will help you improve the next two extremely important aspects for a footballer - "Footwork and Fast Feet"
If you start to improve these elements on a regular basis, your game will change enormously.
Your dribbling will be more effective, you will win more duels, your movement on the pitch will be much better, and your general utility technique and shots will go up.
By training these elements, you will not only play more effectively, but also much more effectively, which will increase your chance of getting offers from good clubs, because the most effective players give the fans the most joy.
The perfect example is Neymar.
A player who causes a lot of trouble to the coaches because he is difficult to cooperate and yet the fans love him because his amazing dribbling and technique give them a lot of fun.
Below are two training sets that will help you improve these elements!
Be persistent and train regularly to get closer to perfection step by step.
Even though the road to a high level is not easy, work on yourself and make sure that everyone brings you closer to your goal!