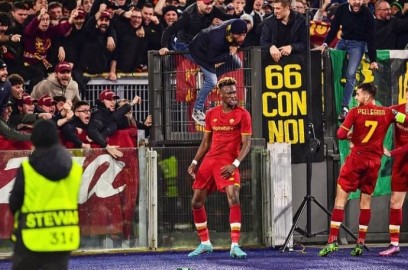 If you want to make your dreams come true and make a football career, be prepared to meet very different people who will both want to help you and do everything to make you fail.
Be ready for it!
1) YOU WILL MEET SOMEONE WHO WILL NOT APPRECIATE YOUR TALENT.
Get ready to meet a wide variety of talent scouts, coaches and managers.
Some will be able to recognize your talent level and give you valuable tips and support, while others will just make a mistake and not necessarily appreciate you.
Be ready for it and take both praise and criticism with caution and knowing that regardless of the opinion, you must focus on hardwork and even if the opinion is negative, you will not give up and try again.
2) YOU WILL MEET SCAMMERS
Football is a beautiful sport, but also a big business, and just like everywhere, there is no shortage of cheats among agents, coaches, club owners, etc.
I don't want to scare you, but I want to warn you.
Be prepared for this to happen to you, so be careful. However, everything within reason, try not to get paranoid.
3) YOU WILL MEET SOMEONE WHO WILL WANT TO HELP YOU!
You will also meet people who will want to help you, which is why you cannot think that every agent or talent scout is a fraud.
Sometimes it's worth taking a wise risk.
Work hard and develop, and the time will come and a person who will help you will appear in your life.
However, without your work and development, nothing will happen!
4) YOU WILL MEET PLAYERS WHO WILL HAVE MUCH MORE TALENT FROM YOU.
Many of you, when you meet a very talented player on your way, think that you will never be equal to him and it makes you discouraged.
This is an amazing mistake!
When you come across such a player, talk to him, congratulate him on his skills and ask how he got there.
Perhaps he will advise you and support you!
Let these players motivate you to work!
You never know because maybe in a year or two you will achieve greater success!
5)YOU WILL MEET SOMEONE WHO WILL REJECT YOU WITHOUT A REASON!
Be prepared for even the strangest situations so that nothing can destroy you on the way to your goal.
Sometimes it is that we are close to a great sports success or a contract, but suddenly at the last moment something goes wrong.
Don't let such a situation destroy you.
Many players who strive for success but ultimately fail to achieve it break down and abandon their dreams in an act of desperation!
Be aware that something like this can happen and learn to accept it and never give up!
You will meet many other people on your way, both good and bad, and we are not able to list them all in one article.
Just be aware that people are different.
When you strive to achieve your goal, you must learn to make decisions on your own and focus primarily on your development.
And when you understand that the only person who can have a real impact on whether you will be a professional footballer or not you are yourself, then everything will become much easier!
Start here and now with what you have and act step by step.
Develop weaknesses, improve strengths and look for opportunities!
Be patient and enjoy the process!
success will come at the right time!
Share, leave a like and comment.
Each of your activities is very valuable to us!