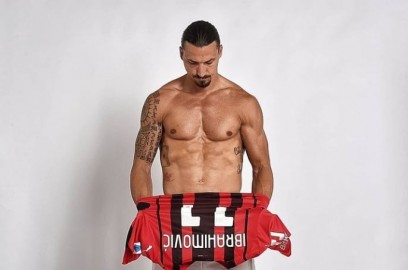 I don't care what school you graduated from, what environment you grew up in, and whether you are rich or poor.
None of these factors can take away the gift you already have in you!
This gift is a talent that you must find in yourself and lead to perfection!
You will meet many people who will convince you that you are not good enough and that your talent is worthless!
However, you must learn to ignore these words and focus on cultivating and developing your talent every day!
You cannot allow other people's opinions to destroy your confidence and belief that your talent can be of great value to world football.!
Remember that only you are responsible for your reality and what you will achieve in life!
Remember to develop, train every day and take at least one small step that will allow you to get closer to your goal, because if you stop for a moment, those who doubt you will immediately say: "Did I tell you that are you not suitable ???
Despite the many adversities that await you, keep chasing your dream!
Don't try to convince others that what you are doing makes sense, just keep developing, and the greatest proof that you are right is your success!
Zlatan Ibrahimović is an example of a footballer who everyone tried to convince from an early age that he was wrong!
First, when he was young, they said he should stop telling the stupid things that he would one day be one of the best in the history of football!
Then, when he made a great career and at the age of 37 he left for the USA and after two years he returned to AC Milan to help the club return to the champions league, everyone said that he has no chance because he is too old!
He once again proved that he is right and everyone is wrong because as a 39-year-old he scored 15 goals for Milan and brought him into the champions league despite suffering a serious injury at the end of the season!
When, after an incredibly successful season, everyone said that Ibra would leave because there was no chance that he would come back after such a serious injury at this age, he did it anyway and just 7 minutes after returning to the field he scored another goal!
Therefore, be like Ibra and always believe only in yourself and not in what others say!
Remember that it does not matter where you are now and how far you are from your goal, it only matters if you develop and do everything every day to improve your skills!
Step by step to the goal!
Make sure you don't waste your gift!
Every day when you train 100% and do your best to promote yourself, you get closer to your dream!
If you train every day in the club and individually, make progress, use daily articles on the portal, add training videos and matches to the portal to show your skills to scouts and talent scouts from around the world and you still need support in training and promotions write to us private message on Facebook and we will do our best to help you.
If this article is valuable to you and you appreciate our work, share it, like it, and write a comment under it in which club you are currently playing and in what position!