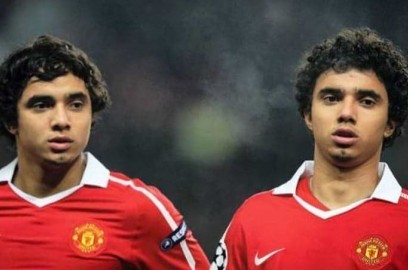 We often tell you on the portal about individual training which can become the missing element of your development in the club and can decide that you will be successful on your way to being a professional footballer.
Speaking of individual training, we primarily mean that you train more and not just stop at training in the club.
Today we have 5 arguments for you that will prove to you that it is worth doing your additional training in 2 or even 3 people.
There are many examples in football where the brothers who trained together have reached a really high level.
There are many factors that indicate that training together has helped them go so far.
A good example are Rafael and Fabio Da Silva who played together in Manchester United and today they both play in French Ligue 1.
Many times in interviews they mentioned how they trained together and how sometimes they competed with each other, but also supported each other in difficult moments.
Therefore, if there is someone in your environment who, like you, has very ambitious goals, offer him joint training outside the club that will help you make regular progress.
Below are five benefits of training with a partner.
1) Increasing training options.
By training with a partner you can do much more exercises that are close to match conditions.
2) Rivalry.
As is well known, competition breeds progress.
If you train with a partner, you never want to be worse than him and you give yourself one hundred percent.
Remember that this is the only way you can be successful.
3) It is easier to overcome a difficult moment.
Each person has difficult moments such as moments of doubt, lack of motivation or lack of strength during training.
I assure you that in difficult times there is nothing that motivates you more, like words of support or even motivation in the form of a shout from a friend.
4) Possibility to train and play 1 on 1.
We remind you many times that a very underestimated form of training are various types of games.
Thanks to this, you train the skill of winning matches and gaining an advantage for a team.
5) The ability to correct errors on a regular basis.
One of the key advantages of training with a partner is that someone is watching you and can regularly pay attention to your mistakes.
In addition, training with a partner can make it much easier to record videos to regularly put them on the portal and promote around the world.
Today we present a set of valuable technical exercises that you can do with your partner today.
Remember that to succeed, any way that gives results is good!
Take your way to the top
Thank you and we are extremely grateful for every share, like and comment.
In this way, each of you is the co-creators of the portal and its user at the same time!
It is mainly thanks to the most active users that the portal is developing so fast and can support talented footballers more and more!