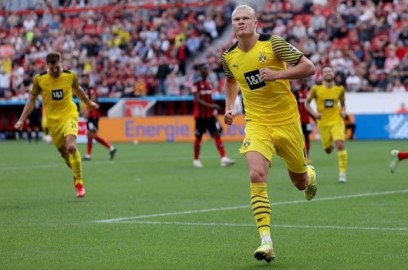 The key to getting you as a player to get more and better offers from good clubs is that in the beginning you should think and define what the clubs are really looking for?
And then you have to learn the skills that will allow to the club the value it is looking for.
Considering the situation that takes place in every window, clubs in every country and in every league are always looking for effective players who are able to score many goals each season.
Therefore, in today's article, we will introduce you to some aspects that you should work on to improve your performance and start scoring more goals on a regular basis.
1) DEVELOP SPEED!
In football, speed is generally very important so work on it regularly, but remember to try to increase the speed to the maximum in the first 10 meters because this is usually crucial.
2) FINISH ACTION
Here we are dealing with an element that you simply need to repeat in every possible workout in different versions of exercises.
It is very important that you train to finish the action also under pressure from the opponent in order to match the match conditions.
3) REACTION TIME !
This is an aspect that is especially important for a striker, taking into account the very good tactical organization of many teams at the professional level, a striker to have a chance to score a goal must be faster than a defender and this is usually determined by fractions of a second.
Therefore, include in your daily individual training exercises to improve this aspect and you may find that your goal stats suddenly increase.
4) PREPARE STRENGTH
The amount of duels the forwards have to face in a top-level match is enormous and considering the fact that defenders usually have very good growth conditions and are strong, the forward cannot be worse off in this respect if he wants to create a goal-scoring opportunity.
If you haven't been to the gym before then you should definitely get started.
5 ) BALL CONTROL
This is a key part of the game in any position and if you want to play at a professional level you have to train it constantly to perfection.
If you have deficiencies in this element and you manage to correct them, you can be sure that your effectiveness in scoring goals will increase.
If you correct all these elements, we can guarantee you that you will double the number of goals you have scored in your club so far.
And if that happens, it will be almost certain that you will soon receive contract offers from good clubs.
If you want to be under constant observation of scouts from clubs and managerial agencies from around the world, register on our portal and add videos from your matches and training sessions.
In this way, you give yourself a chance that someone will discover your talent and change your life for the better.
If this article turned out to be valuable to you, we would like to ask you to like it and share it further, because in this way you will show that you appreciate our work.
In the comment, write what you have a problem with and we will try to write more articles about it to help you solve it.