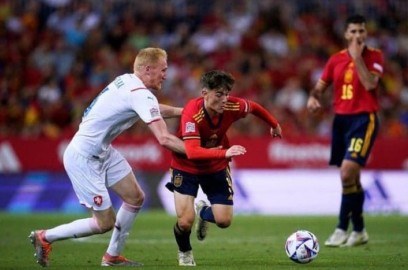 WHEN YOU COMPLAIN AND WAIT FOR THE PERFECT MOMENT TO START...
Someone is already training individually and developing skills and building an advantage over you!
Someone has already identified gaps in their skills and corrects them during training sessions
Someone has already started to show their skills on the Internet and despite the initial lack of results, he received the first offers from clubs
Someone has already signed up for tests at the clubs and, although they failed the first time, has experience that they will use in the future.
Someone else is playing in an amateur club and despite the low level of games, it is still further than you because you are still waiting for the perfect offer.
Someone else is analyzing the matches all the time and then trying to apply the lessons they have learned from the best in their game.
Although he doesn't do very well at first, he is getting closer to perfection each day and you are still waiting.
Today's short article is designed to help you understand that action is the key to success!
While not everything goes perfectly at first, you should act every day and try everything that is available, not just wait for a miracle that will never come without your daily hard work!
Everyone has their own problems and difficulties, but the world is still moving forward!
Either you finally act or you will be left behind forever because no one is waiting for you!