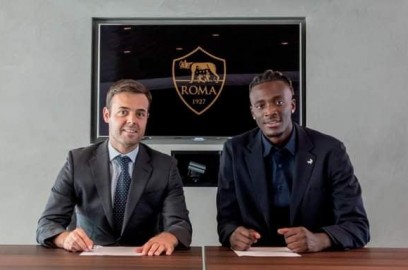 One of the key challenges for a footballer is how to stand out from the crowd of players so that you can get a contract offer from a better team.
At the moment, the clubs are very bold in giving the players from their academies a chance and it is them who have priority.
A player who joins the club from another city, country or continent must be clearly better than a student from the academy and definitely stand out from the crowd.
Therefore, to help you develop, today we have aspects for you that you need to pay attention to in order to stand out!
1) BE CONFIDENT OF YOURSELF
One of the key features that will always let you stand out is self-confidence.
Regardless of how important the match is, get in the habit of playing without stress and tension so that you always show maximum skill.
If it will be too little, you should simply train more and train smarter, but make sure to always be confident and show 100 percent of your skills at key moments.
2) DO NOT BE AFRAID OF DIFFICULT SOLUTIONS!
Never play with fear that you might make a mistake! Use even the most difficult solutions if you feel that you should do so.
Play in such a way that your actions have a real on the results of your team!
3) WORK ON IT TO MAKE YOUR GAME EFFECTIVE!
Regardless of your position, the key to standing out is the effectiveness of your game and the fulfillment of the tasks assigned by the coach.
Many players think that if they don't make mistakes it will be enough to go higher.
This is the biggest mistake!
You have to have a real influence on the result, that is, assist, score goals and win matches without losing a goal.
Additionally, winning duels is an important statistic.
Only then do you have a chance to stand out!
4) TAKE RESPONSIBILITY TO PLAY YOURSELF PLAY TILL THE END.
It is important that you can motivate your team to fight when the game is not going well.
In addition, in such difficult situations, take responsibility, try everything and show your strengths.
Never lose faith and always play to the end regardless of the score!
5)CREATE YOUR HALLMARK!
Perfect one aspect of your skills in which you will be much better than the others and will always be effective on the pitch and thanks to it you will be able to give your team a win at decisive moments.
It can be speed, dribbling, free kick, cross, anything that can significantly help the team.
If you train regularly, develop and at the same timepay attention to these aspects, your chances of getting good offers will increase significantly.
If you intend to apply these tips, write about it in the commentary and provide the country where you come from and the name of the club in which you play.