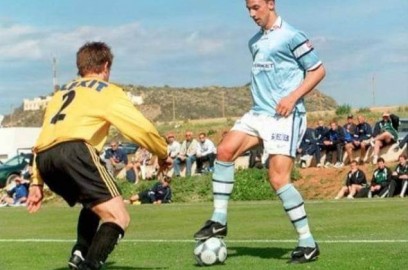 You've probably heard from the coach more than once that you should stop dribbling pointlessly and play straight?
Do you think that by playing straight you have a chance to be noticed?
Answer is simple that if you avoid risk every time, you will always remain the average footballer.
There is one effective way to stop the coach from criticizing your dribbles.
You have to perfect it and make it effective in most cases and will allow you to win duels and give value to the team.
I can assure you that then you will be noticed by other better clubs very quickly.
Zlatan, famous for his amazing dribbling, has been criticized for his style of play since the beginning of play sjunior teams because he used to dribble too often.
The parents of the other kids on Zlatan's team even collected signatures on a petition to kick him out of the team because they thought he was destroying the game.
As Zlatan describes in his book, he thought then that he didn't care about their petition and would prove to them that he didn't spoil the game and that he could help the team win with his dribbles!
He decided to watch videos of his idol Luis Nazario de Lima Ronaldo as he dribbles and then learn it.
After watching the videos, Zlatan first trained on a small pitch near his home.
At the beginning he didn't succeed at all, but he was persistent and trained for many hours every day.
After two months of learning these tricks, Ronaldo started to use them during training in Malmo, and over time also in matches.
If you want to stand out, you can follow the way of Zlatan Ibrahimovic.
When the team coach realized after some time that these tricks were effective and helped the team, he and the parents of other players stopped criticizing him.
As it turned out later, it was this style of play full of dribbling and unusual tricks and technical moves that allowed Zlatan to stand out and caused his transfer to AJAX.
Don't be afraid to play differently and take risks, but first take your time, train individually and perfect your dribbling and ball control to perfection.
Be persistent and train until you succeed!
Also remember about other aspects that will help you win duels like speed, first touch and strength.
Below is a training video to help you improve your dribbling.