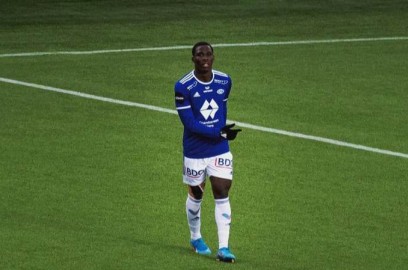 Every professional footballer known today: Ronaldo, Messi, Mane, no matter who we quote, had to go the same way.
Each of them started when they had absolutely no ball skills and had to learn from scratch !!
Each of them at the beginning treated it as great fun and focused only on playing.
But then it turned out that they were doing quite well and they started training in clubs.
They trained every day to develop
- Ball controls
- Passing
- Shots
- Speed ​​
-Move around the pitch.
They have mastered each element step by step from scratch to perfection!
They did it not thanks to talent, but thanks to daily hard work and perseverance!
This shows that if you are healthy, young you love football enough that you are ready to train and develop for many hours every day YOU can also achieve it!
Remember that talent is never decisive as it is only a small innate advantage that allows you to master a skill a little faster with the same amount of work.
It is only up to you how much you will use your time well each day and how much you will commit to making your dreams come true!
Remember that most people only talk about how much they want to be a professional footballer, but they act, train and treat football like an amateur all the time!
Such a player will never get above average and never get to the level he can reach!
Believe me, if you already develop the habits of a professional footballer, it will not require more effort from you than ordinary life and work that you dont like!
You just have to make a decision and use each day with determination to raise your skills to the professional level.
Football must always be one of the most important things in your life, not just an accessory!
Most of you are ready to talk about a professional career and train as long as it does not involve going beyond your comfort zone and daily overcoming pain and sacrifices, rejection and doubts from other people!
Only those who are truly obsessed are ready to survive this and reach the point where true success is born!
Remember that it is only up to you whether you do all this incredibly hard work and survive or let it go and never learn what it's like to play in the most beautiful stadiums in the world!
Make a choice, will you be like most and give up as soon as it's hard, or will you fight and train 100 percent as if your whole life depended on it?
Write in the comment which option you choose!
If you are going to train and never give up
an article will appear especially for you tomorrow that will help you develop, see here and use it for development, and from today try to record your training and matches and add videos to our portal.
This way, scouts from clubs and management agencies around the world will follow you, and when they find that your skills are good, you will receive a contract offer.
If you would like to see more of this type of motivational articles on the portal, leave a like and share the article.