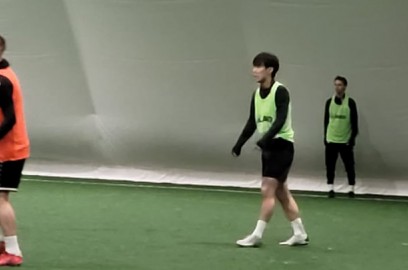 There are new effects of hard work of users portal and partners cooperating with the portal.
Right winger from Canada David Ahn, a former player of university teams in Japan and a player of the Latvian team Leevon.
https://www.transfermarkt.com/david-ahn/profil/spieler/904568?fbclid=IwAR2ie9Tm1d351F6OFNB-La2OKEYydqmm42RMZvhi33ke7V4i122LIczEnVk
Korean central attacking midfielder Hong-hwan Ji , former player of Korean university teams and Latvian team Leevon
https://www.transfermarkt.com/hong-hwan-ji/profil/spieler/882627?fbclid=IwAR12m5H3XKYO_xs2hA5JCNXJJU2sQjmb4Z8HSc0fZGVxICfnVkcTfu4Hcyw
The third player is Udagawa Akira, a Japanese right-back .
The player from Japan in his career so far played in Japanese university teams in the lower leagues in Germany and Latvia.
https://www.transfermarkt.com/akira-udagawa/profil/spieler/537930
All three players are represented by the Korean Max-Soccer agency which closely cooperates with the portal.
Players were tested by the Mamry Giżycko team from the Polish 3rd league.
We hope that the opportunity the players have received will be used by them and soon they will be able to play in much better leagues than the 3rd Polish league.
If you also want to play at a professional level and get a chance to develop from the portal and train hard every day and football is your priority, register on the portal start recording club training, individual training and matches, and then add your videos to the portal every day to let our talent scouts whether you are under observation.
When you are at the appropriate level, we will contact you with offers.
The portal has contacts in managerial agencies and football clubs all over the world, so if you can prove to us that you have the skills and are determined to work hard, we will help you to develop.
Thank you and we are extremely grateful for every share, like and comment.
In this way, each of you is the co-creators of the portal and its user at the same time!
It is mainly thanks to the most active users that the portal is developing so fast and can support talented footballers more and more!