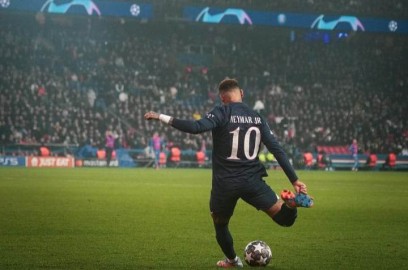 Most of you will never be successful if you don't change your approach to the process!
The biggest mistake most of you make is that you want to overcome your great goal of being a professional footballer with one big jump, not a thousand small daily steps.
If you want to change it, believe in the power of work every day focusing on what task you have to do each day and not on how far you are from your goal.
Remember that none of the players, not even such talented players as Leo Messi or Neymar, gained their skills by taking one step.
Even they spent thousands of hours training!
1) YOU WANT TO IMPROVE BALL CONTROL?
In addition to training in the club, train this element every day 2 times for 30 minutes!
2) YOU WANT TO IMPROVE DRIBBLE?
Train this element additionally 3 times a week for half an hour!
3) YOU WANT TO IMPROVE PHYSICAL PREPARATION AND SPEED ?
Work on this element as many times a week as your body allows.
Be regular and persistent!
4) DO YOU WANT SOMEONE TO GIVE YOU A CHANCE IN A BETTER CLUB?
- Add video to our portal at least 5 times a week to show the world both your skills and how hard work and how you develop your skills!
- Make new contacts regularly and try!
- Take part in test matches to teams in higher leagues at least once a year!
These seemingly seem like small, meaningless steps, but if you do them every day for several years, you can go anywhere on earth and even become a professional footballer!
DON'T WAIT, START NOW WHERE YOU ARE!
Write in the comment what your first step will be!