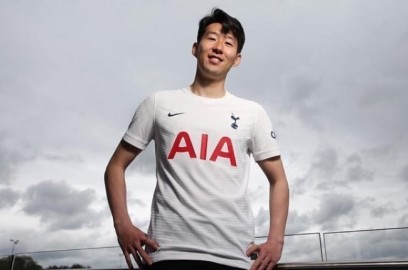 Many of you start following our portal and register add some videos with your trainings and matches because you hope that you will receive a magic recipe that will ensure your success. And then when you realize that it is not you think that the activities of the portal are not effective and give up.
"Success is the sum of small efforts - repeated day in and day out."
Let the above words of Robert Collier become this magic recipe for you from today!
This quote led to the success of Tottenham player Heung-min Son among others.
Heung min Son wanted to join the team coached by his father at the age of 10 because he dreamed of becoming a professional footballer in the future.
Father agreed on the condition that Son promised him that he would do whatever he required of him.
During the first training session, the Father asked the Son to read the above quote carefully and remember it.
In addition to training at the club, Son also trained individually with his father 4-5 hours a day, every day.
He trained individually to improve speed, ball control, dribbling and shots.
There have been times when, as part of his ball control training, Son had to juggle for 4 hours in such a way that the ball did not fall to the ground.
Son tells that, apart from the scheduled days in which he was regenerating, he never missed a training session.
Thanks to this, at the age of 16, when he went to HSV Hamburg for tests, although the tests were to last 3 days, he received the offer on the first day!
In one of the interviews when Son was asked what he thought was his outstanding talent, he replied without hesitation that daily work!
Think about what it looks like with you?
Do you train every day and do your best to develop or are you just saying that?
If you finally understand that the key to success are not contacts with football agencies or connections in clubs, and your daily and consistent work, do not waste any more time and go to training and then start regularly adding videos to the portal to show the world your skills.
We, as a portal, will regularly support you with new articles, and when the talent scouts find that your skills are sufficient, we will contact you and send you an offer.
If you found the article valuable, please leave a like and share it as it is very important to us.