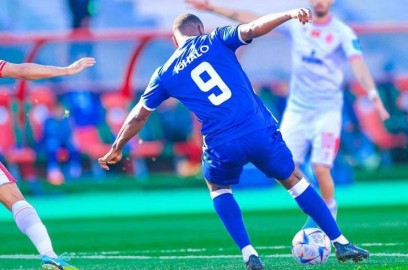 Only 3 percent of players who started training from an early age reach the stage where they become a fully professional player.
Interestingly, the lack of skills is not always the reason for giving up a career.
The most common reason is the lack of adequate determination, patience and appropriate professional support in the form of an agent or someone who has previously dealt with professional football.
Today, to make this path easier for you, we have 5 factors that you absolutely should not pay attention to if you want to be a football player at the highest level in the future.
1) IGNORE THESE ASPECTS YOU CANNOT CHANGE!
Remember that if you want to achieve something, you cannot focus on the difficulties that life presents you, but you have to look for solutions and ways of development from the beginning. A vivid example of this is Odion Ighalo. Nigerian national team player.
Ighalo grew up in one of the most dangerous and poorest places in the world, in the Lagos Ajegunle district.
A neighborhood of gangs and poverty where you are constantly threatened with death.
The boy, however, constantly focused only on daily training and not on the fact that he may die because he will appear in the wrong place.
For him, there was only football.
Working every day and going step by step, he finally got out of this hell and went to Norway
ignore what you have no influence on and focus on getting the job done!
2) DO NOT GIVE UP BECAUSE SOMETHING IS NOT PERFECT AT THE BEGINNING!
- You started individual training, but it didn't go well ?
-You been on the tests for a professional club but you failed the first time?
-You were fooled by the agent who promised you to sign a contract with the club?
- Did you record a video of the first training session or match to add to the portal but it didn't work out great?
Remember that such or similar situations happen to absolutely everyone at the beginning and it is normal!
The most important thing in all of this is not to give up, but instead to think about what was wrong and do everything to make it better the next time!
3) DO NOT THINK ABOUT FAILURES FROM THE PAST.
The key to continuous development is to keep looking ahead and not go back to what happened in the past.
Make sure that every day your thoughts and actions are focused on what you can do to get closer to your goal!
You cannot change the past, but the future depends only on you!
4) DON'T BE AFRAID TO TRY NEW THINGS!
Sometimes people, despite great opportunities, do not achieve success because they are afraid to risk trying something new.
A good example is how people approach the use of our portal.
Many of you, despite the fact that you can use the portal completely for free, tried only when someone from your environment ventured out and did it first.
Be brave and try absolutely everything, because only in this way you have a chance!
5) IGNORE THE OPINION OF THOSE WHO ARE NOT EXPERTS.
Remember that when we start doing something, many people, despite having absolutely no experience in a given topic, will criticize what we do or try to advise us.
Remember that even people from our family and friends who have good intentions and want to help us with their opinion due to the lack of knowledge and experience, can only harm us.
The principle is simple, ask only those who have experience and rely on knowledge from good sources for advice and tips.
The road to the goal is difficult, but if you give it all you have a chance.
We hope you will be positively influenced and helped by this advices!
Thank you and we are extremely grateful for every share, like and comment.
In this way, each of you is the co-creators of the portal and its user at the same time!
It is mainly thanks to the most active users that the portal is developing so fast and can support talented footballers more and more!
If you think the article is valuable, you can share and like the article