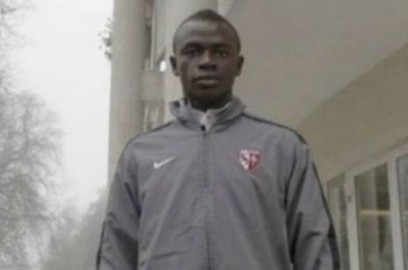 As is well known, nothing happens without a reason and without preparation.
Therefore, if you want to be successful in soccer, you need to start observing and actively seek and create opportunities for yourself to develop.
Here are 5 steps you need to take to open up new opportunities for growth!
1) DETERMINE WHAT IS LEVEL OF YOUR FOOTBALL SKILLS COMPARE TO PROFESSIONAL PLAYERS!
This is probably the most important step that will allow you to determine the direction of development and plan the schedule of work that you need to do.
Thanks to this, you will learn what elements of skills you need to develop to become a professional.
When you compare yourself, it may also turn out that your skills are greater than you expected and you can count on offers today.
What are the possibilities for you to confront your skills with professional footballers?
- Find a club in your region at the highest possible level that will allow you to participate in training.
- Take part in the tests.
- Take part in friendly matches against strong teams!
Get started, take the first step!
2) LOOK FOR ABILITIES TO DEVELOP YOUR SKILLS!
Once you know what is missing in your skills towards professional footballers, start to eliminate these gaps and develop your skills!
In addition to club training, you need to start training individually.
What to do to make these trainings effective and bring the intended results?
Ask for the opinion of any available experts.
Talk to coaches, search for knowledge about training on the Internet,
take advantage of paid training!
Train every day!
3) BECOME THE MISSING ELEMENT THAT MANY CLUBS LOOK FOR!
If you ask the sports director of any club in the world, regardless of how many players he currently has in the team, he will always be happy to sign a contract with a forward who scores many goals, with a winger who is effective in 1v1 duels and can give the team an advantage, etc.
Improve your greatest advantages in the game, eliminate mistakes and analyze the trends prevailing in football and adapt to them and you will never again complain about the lack of offers from clubs.
4) LEARN FROM THE BEST!
Analyzing the football market and observing the best players around the world, you can see that there are many players, but there are still too few players at the highest level and if you give your best, maybe there will be a place for you.
Analyze the game of the best players in your position and constantly try to keep up with them.
Thanks to this, your skills will increase and the number of opportunities that will start appearing in front of you will be amazing!
5) DO EVERYTHING LET THE WORLD HEAR ABOUT YOU, INSTEAD OF WAITING FOR A MIRACLE!
Nowadays, a footballer who wants the world to hear about him has many possibilities
- More and more clubs decide to organize test matches in which you can take part.
- There are portals that allow you to place videos to show your skills
- Social media generate huge ranges and thanks to them you can also show your talent
- Managerial agencies are more and more willing to help small-known footballers.
If you train really hard, you have high skill
and you want to get a career opportunity, stop complaining about the lack of opportunities and start creating them yourself!
Thank you and we are extremely grateful for every share, like and comment.
In this way, each of you is the co-creators of the portal and its user at the same time!
It is mainly thanks to the most active users that the portal is developing so fast and can support talented footballers more and more!
DO YOU know who the person in the photo in the article is? If so, enter first and last name in the comment!