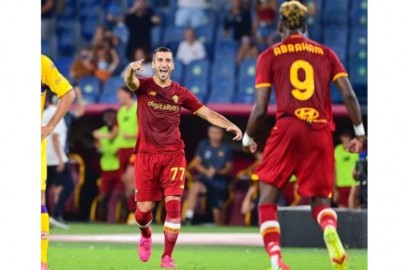 One of the many key questions that thousands of footballers whose careers are not going well ask themselves every day is:

"Why, if not so long ago everything was going perfectly and clubs at a high level made me offers, today I am an unemployed footballer?"
"What can I do to finally my career move on"?
If you are looking for an answer to this question, today we will try to show you the way to find the answer.
A career as a footballer is a complex process with many factors, some of which you, as a footballer, simply cannot control.
Think about your influence on the fact that the coach does not need you on his team because you do not fit his concept?
What is your influence on the pandemic that caused the situation in which European and Asian clubs are very reluctant to submit offers to footballers from outside their continent?
These and many other aspects are simply beyond your control.
Therefore, you should focus on what you can control, change and develop!
Sometimes, if your career has stopped, you need to be ready to go back, think about your skill gaps, analyze them and do your best to improve them by training really hard.
Remember that it's better to play for a weaker club for less salary than to be a player without a club and waste time!
Therefore, if you are away from the club for a long, train individually, join a team from a lower league, train hard and at all prices, prove in matches that it is worth paying attention to you!
Don't be afraid to take a step back by choosing a team!
A good example that sometimes it is worth taking a step back is former Chelsea player Tammy Abraham, who when Thomas Tuchel stopped believing in him and did not give him a chance to play in the first team, decided to join the currently weaker club AS Roma, where he won't be able to play in the Champions League and his earnings will be lower!
Tammy was already Roma's best player on his debut and it seems that his decision was right and Chelsea will regret the decision to get rid of him!
Therefore, if you do not want to waste your time and career, have the courage to make difficult decisions when not everything is going your way!
If you need advice or support in training or promotion, register on the portal, add a video of matches and training to show your skills, then write a private message on our Facebook page and we will try to help!