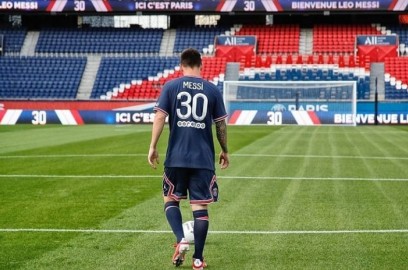 Anyone who has dared to try to gain something of value in life has had to experience things like failure, rejection or disappointment!
It was probably the same with you because you have heard many times that you will never become a professional footballer.
Even the closest relatives and friends of you have tried to discourage you from training and trying again for your own good!
Many coaches and talent scouts have said that soccer will never be your profession and you will never make a dime from soccer!
You believed them, didn't you?
Because it's your family and friends who want the best for you!
You thought scouts and coaches couldn't be wrong and there is probably no chance that you would be a good footballer.
Today you don't believe in yourself anymore and you don't even try!
YOU GAVE UP!
You stopped training, you stopped looking for opportunities to be a better footballer, you no longer upload your videos to the internet that could give you a chance to play in a better club.
You are no longer taking part in tests and trying to join professional clubs!
You gave up your dreams and stopped trusting yourself just because someone told you that you were not suitable!
Have you ever wondered how the hell can they know one hundred percent that you are not suitable?
And what if you were right in the past and if you train hard, you will soon have a chance to play in the Champions League?
Remember that Messi was also told that he was too short and had no chance of being a professional.
According to Legia Warsaw scouting, Robert Lewandowski did not show any predisposition to play even at a semi-professional level.
There are many other examples of outstanding footballers who, according to experts, had no chance for a career but achieved a lot!
These outstanding footballers were different from you only in one key aspect!
Well, every time they heard that they had no chance and should quit, they did the exact opposite and worked on their development even harder because they decided to prove to all these people that they were wrong!
They treated these kinds of words as the best motivation in the world!
You can do it too!
You can try again today and prove to everyone that you are right!
Have you decided to start again after reading this article?
If so, take the first step today!
If you don't have an account yet, then
register on the portal and add the first video if you have an account but you haven't used it for a long time, just start your daily workouts and add videos.
Plus, join a club you've played for before, even if it's on a low level!
When you get back in shape, start over and try testing again to get promoted to better teams!
In addition, add a video to the portal every day and analyze our articles and then apply our advice in practice because you never know when someone from the portal will present you the dream offer!
If he gave you this article to think about and motivated you to act, share it, leave a like and write a comment so that we know who to follow and support!