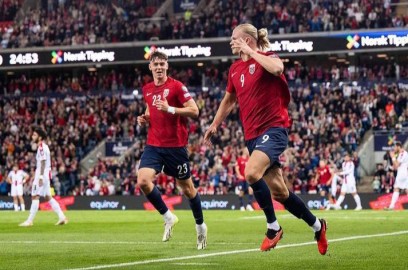 Many of you will think that this is impossible because you also have other areas of life.
I understand so well that you have family responsibilities that you must fulfill.
However, if you cannot do only what is necessary and devote the rest to football, then never mention that you want to be a professional.
IF YOU ARE STILL READY TO DO IT, DO THESE 5 THINGS EVERY DAY!
1) DAILY TRAINING
When I say daily training, I mean everything related to it.
Consider club training first.
Then add matches, individual training and recovery
Taking into account club training and matches, analyze what your strengths and weaknesses are and then work on them during individual training,
Remember, let football be your priority!
2) REJECT UNHEALTHY FOOD, ADDICTIONS AND EVERYTHING THAT IS NOT FAVORABLE TO YOUR DEVELOPMENT
Eat healthily, taking into account what an athlete should eat
You can find all the information about this on the Internet if you want
Take care of healthy sleep, regeneration and, above all, give up alcohol, drugs, cigarettes and unhealthy sugar.
3) CHOOSE A FEW NEW FOOTBALL SKILLS THAT YOU WANT TO PERFECT
Every footballer has something that he can call his weakness, which he neglected because he was doing poorly from the beginning.
Start developing it today, step by step, every day until perfection!
4) TAKE CARE OF YOUR MENTAL DEVELOPMENT AND MOTIVATION
If you lack motivation to develop and your way of thinking is not correct, sooner or later you will give up!
Therefore, spend time every day for motivation, meditation and building your mindset.
Read books, be inspired by movies and work on these aspects in any way possible.
5) REJECT EXCUSES
Every day there will be a lot of excuses and justifications in your mind why you can't work like this and you have to give up!
Learn to recognize them and reject them, otherwise you will lose!
These five short tips and 2 months can change your life and it's up to you whether you use them!
Write in a comment what you think about this change and whether you want to make it?
Thanks for the likes, comments and shares!