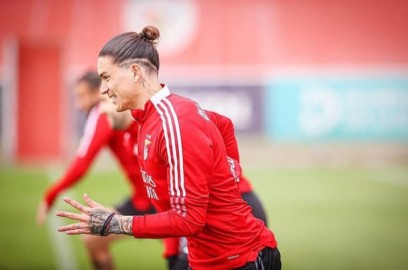 When someone achieves success, he or she suddenly receives congratulations and compliments.
Everyone wants to talk or participate in the success!
However, only a small fraction of people who see success realize the hard work and how many difficulties it has brought with it.
This is the most common thing for athletes, businessmen and other successful people!
Suddenly everyone is interested in you.
However, when you were at the beginning, only a few helped you.
If you want to survive the toughest moments, you will have to do it yourself!
Darwin Nunez, the Uruguayan forward who recently signed with Liverpool to become the club's most expensive player, talked about it.
When he was a child, he lived in one of the poorest regions of Uruguay, which was at risk of flooding, and therefore their house required constant renovation and financial outlays.
His parents did not earn a lot of money, so many times Darwin and his family were hungry and had to live in a dingy house damaged by the flood.
Darwin recalls that at the time, no one congratulated him on his talent and offered to help.
It was only when he joined the European club that everyone wanted to help him and be closer.
Unfortunately, this is usually the case.
So when at the beginning it is difficult for you and you have to constantly fight for yours and overcome obstacles, do not break down because it is a normal process!
Have a big goal and it will be your motivation to work hard, but at the same time learn to focus on the goals you have for the next day and work step by step!
Don't wait for someone to help you!
It is you who must help yourself!