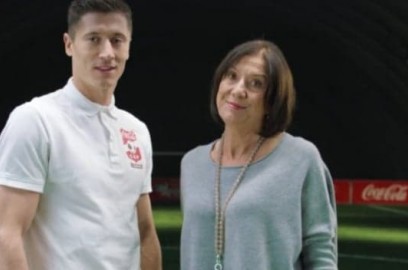 Today is global mother's day!
Therefore, today we would like to appreciate the great contribution of all moms to the development of footballers!
Mom is usually the biggest supporter at the beginning of your career, no matter how well you do!
He is your first sports psychologist because he always listens to your successes and failures and advises you on how to respond to it!
She is your first individual trainer because she has played with you many times in the garden!
This is your first manager who always helped you with the club's errands and always defended your interests!
She is your first dietitian because she took care of your meals and that you always have water with you during training and matches
!!
She was your first sports doctor and physiotherapist because she looked after you when you were sick or injured!
She was ready to work so long that you could develop!
Very often the role of their mothers is emphasized by players such as Cristiano Ronaldo, Lukaku or Lewandowski.
Ronaldo said that he owes everything to his mother and she is his greatest heroine because when they were poor she worked hard every day for up to 16 hours so that he could concentrate on training.
Lukaku recalls that when he was little his mother starved repeatedly to feed him and his siblings!
Lewandowski, when he was kicked out of Legia Warsaw at the age of 18 and was devastated, his mother played the role of a manager and found him a club where he could develop!
Therefore, appreciate this great contribution today!
So if you ever get overwhelmed by your failures, remember that there is someone who always believes in you and that is your mother