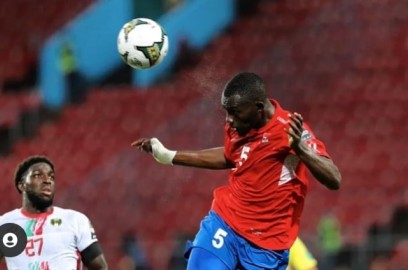 Many of you are asking about clubs and countries that enable little-known talented and ambitious players to thrive.
Due to the fact that we have already written several articles on this topic, today we will combine them into one whole and describe the leagues and countries in Europe in which it is worth trying to develop and build a career at the beginning.
1) THE LEAGUE OF ISRAEL
In Israel, they are very eager to hire African players and provide them with ideal conditions for development.
In this league, both the training infrastructure and the training of the coaches are at a high level.
In addition, a player who will go to this league does not have to worry about earnings because they are quite high for beginners.
The Israeli league is regularly watched by scouts from Turkey, Poland, Austria and Ukraine.
Despite the rather difficult political situation in the country, the clubs care about the safety of players.
Both the first and the second league in this country are very good for development.
Clubs such as Hapoel Tel Aviv, Hapoel Beer Sheva, Maccabi Tel Aviv and Maccabi Haifa represent a very high European class of organization!
2) THE ARMENIAN LEAGUE
It is a league that does not guarantee high earnings, but very often gives a chance to test completely unknown players.
If you are highly skilled but haven't had a chance to play in a professional league and develop your CV so far, this league may be perfect for you!
The conditions for development are quite good, but not ideal
!From this league, thanks to a good game in the Europa League, to club Śląsk Wrocław, playing in the Polish Ekstraklasa, was promoted by, among others, Zambian player Lubambo Musonda.
If you have the opportunity to go to Armenia for tests, being at the beginning of your career playing outside Europe, we definitely recommend it!
3) LEAGUE OF BELARUS
Belarus is another country where the political situation can be unstable.
Due to the fact that all the best players in Belarus play in the club Szachtior Soligorsk, BATE Borysów or Dynamo Minsk, weaker clubs are looking for reinforcements in Africa, Brazil or in the lower leagues in the Balkans, it may turn out that they will give you a chance if you show first on video and then on high level tests.
If you manage to sign a contract in Belarus, local trainers are able to strongly influence your development of physical preparation and technical skills.
In Belarus, the training idea based on the teachings of the from the 1990s still dominates among the coaches.
This league is watched by scouts from Poland, Russia, Ukraine and many others, so you have a chance to develop very quickly if you play well.
4) CZECH LEAGUE
The Czech league is a place where clubs eagerly employ talented players from the African continent and South America.
It doesn't matter your career history or the leagues you've played before.
However, to get a contract in this country you need to show very good technical skills as well as strength and speed.
The coaches in this country are very well educated and demanding.
However, if you get an offer from the Czech Republic, even from the lower leagues, you should accept it without hesitation, because if you are able to play at a high level thanks to well-organized scouting in this country, you have a good chance to quickly change the club for the better.
The leading clubs in the Czech Republic, such as SLAVIA or SPARTA, have been playing very well in European cups in recent years, which gives a lot of promotion opportunities.
An example of a footballer who will make a great career thanks to the Czech league is Abdallah Sima, 19 years old, who a year ago played in the 8th league in France in the reserves of the Thonon Évian Grand club.
Then the Senegalese player went to the 2nd Czech league to the Mas Taborsko club and after six months of good play to Slavia Praga.
He has scored 15 goals for Slavia in 21 games and Arsenal are already interested in him.
Abdallah is an incredibly hardworking footballer who spent many hours training every day to get this far, but this example shows that anything is possible.
5) LATVIA LEAGUE
The level of the Latvian league is quite poor as it is not a league where clubs pay a lot of money apart from a few clubs.
The training base, although it is getting better every year, is definitely not even at the average level compared to Europe.
However, there are huge advantages to this league because the players that stand out in it are discovered very quickly and they find their way to leagues such as Poland, Ukraine, Russia and more.
The last Nigerian Tolu Arokodare, who played for the club Valmiera, after scoring 15 goals in 16 matches, went to the German Bundesliga to FC Koeln.
Therefore, even if at the beginning the offers from this country do not seem attractive to you financially, do not be discouraged because Latvia is a place that can allow you to promote yourself.
6) FINLAND LEAGUE
Finland is a country where football is not the most popular sport due to the weather and, like in Latvia, most teams do not offer great salaries.
However, even the Finnish league is regularly watched by many scouts, especially from other Scandinavian countries such as Sweden, Denmark and Norway.
In Finland, really interesting players started their careers, such as Omar Colley from Africa, who went to KuPS club and was then transferred to Sweden and today he plays in Sampdoria in Italy.
It just so happens that our portal has contacts in each of the leagues mentioned above.
However, to have such a chance, you need to stand out and show high skills by adding videos from matches and regular training to the portal.
Even if you do not have sufficient skills today, do not give up and train regularly because you are not even able to imagine how much progress can be made in your skills when you train regularly in your current club and add to it individual training.
Thank you and we are extremely grateful for every share, like and comment.
In this way, each of you is the co-creators of the portal and its user at the same time!
It is mainly thanks to the most active users that the portal is developing so fast and can support talented footballers more and more!