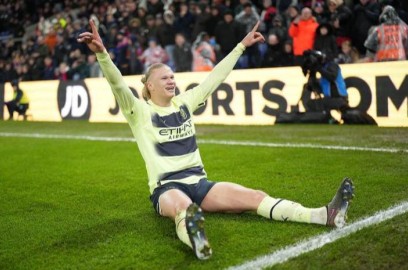 Stress is inherent in football on a professional level.
It is because of their inability to deal with stress at key moments such as tests and major matches that many players never reach the level they would be able to achieve if they could overcome it!
As we have emphasized many times, every person is different and for most problems there are no universal solutions, but we will give you some suggestions that have a chance to work in your case.
However, to find out what will be effective for you, you must try each of these methods on yourself.
These methods are not mutually exclusive, so it may be that they will only be effective when applied all at once.
1) BE PREPARED FOR MATCH AND TRAINING.
The truth is, mental stress usually occurs when we are not prepared for something.
If you want to feel ready, one way to do that is to make the most of the time you have.
Always train one hundred percent and do everything for your development.
If the crucial moment comes and you are aware that you have done 100 percent of the work you have planned, I can guarantee that the stress will be less.
2) TRY TO USE STRESS IN A POSITIVE WAY.
Stress is the body's defense mechanism to keep us constantly alert.
To learn to translate it into benefits, you must first accept its presence.
Once you accept its presence, the next step is to use it to release the body's additional capabilities.
One of the best ways to achieve this is self-suggestion that allows you to send the subconscious a command that nothing bad is happening and you only need to show your full potential on the pitch!
3) VISUALIZE THE POSITIVE COURSE OF THE GAME.
Visualization consists in imagining as accurately as possible positive match scenarios.
It's best to do it a few times, starting a few days before the game.
The human mind has difficulty distinguishing between real events and imaginations.
Therefore, if stimulated by positive match scenarios, it will have no reason to produce the stress hormone and introduce anxiety in the body.
4) MEDITATION AND OTHER RELAXATION TECHNIQUES.
We have already written many times that meditation can be beneficial for you and help you extract additional possibilities from your body and eliminate tension and stress.
We will not describe its operation in detail and we recommend that you just try it in practice.
Many footballers use it regularly and talk about its effectiveness, including Erling Haaland
These are just 4 examples of how you can deal with stress.
If you have any other ways to deal with this undoubted problem, write about them in the comment.