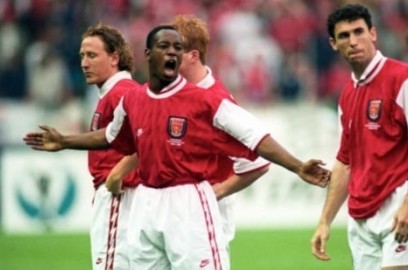 Many of you ask us how old are you losing the chance to enter the professional level and at what age is it still possible to try?
Unfortunately, this is one of the most silly questions because you have to be aware that EVERY PERSON IS DIFFERENT!
So to find out you just have to try it!
As we have written many times for clubs and the entire football world, it absolutely does not matter where you come from, how old you are, in which club you have played so far!
The only thing that matters is whether you are a good enough player to improve the quality of the team you want to play for!
Many of you blame us as a portal when we say that we can't help you and put you in a club or invite you to tests until you show your skills in video form and we verify them.
Clubs don't care what your life situation is.
They are just looking for determined, talented and hardworking players with high skills and nothing else is important!
Therefore, if you feel that you are destined to become a footballer, just spend each day developing and training!
Cultivate your self-confidence and your purpose. Work and progress step by step to achieve it!

A good example that the only thing that matters for football clubs is whether a footballer is good enough is the legendary Arselnal striker Ian Wright.
Wright, at the age of 22, never played professionally, but combined his work in a factory with an amateur game.
When a test match for semi-professional players was announced at Arsenal, he decided to try it!
When Ian showed up at the match and wanted to register to show what he could do, a problem arose because the test match was for semi-amateur players and Ian was a total amateur at that time.
After a half-hour argument with the person accepting the applications, a coach and a scout appeared, who were to choose the best players from among the participants.
When asked if this amateur could also play, the coach smiled and replied:
"Let him try, because it doesn't matter to me whether he has the status of an amateur or a semi-amateur.
Only what he can on the pitch counts! "
It turned out that Ian Wright was the best in this match and he was one of the few who got a chance to play for Arsenal!
The rest is history everyone knows because Ian Wright became Arsenal's top scorer!
So if you are in doubt whether you should try it, throw it aside and just start because you never know if you are not just another legend!
Do you already add your training and match videos to the portal to show the world your talent?
If not, start doing it today and when your skills are good the chance will come!