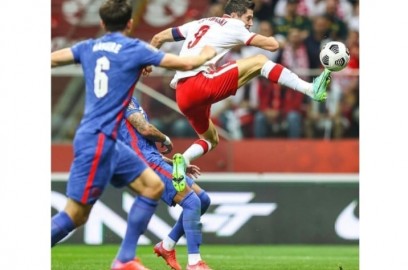 In every aspect of life in which we want to develop to achieve a high level, the most difficult are the initial stages.
Due to the fact that we do not know where to start, we usually stand still and waste time.
Usually, however, it is enough to start working and just take the first step that will allow us to get to know the next ones!
So what is this first step on the way to a professional football career?
We have written many times that in order to develop and have a chance for a professional career, you have to play in the league every week and train with the team during the week, but today we will focus on another aspect.
FROM WHAT TO START YOUR INDIVIDUAL TRAINING AND WHICH ASPECT TO FOCUS ON IN THE FIRST STEP?
Well, at the beginning of each day, you should develop your ball control and physical-coordination preparation.
Start by mastering the BALL CONTROL to perfection so that it is always under your 100% control, both on the first touch and during dribbling, passing, crossing, shooting or fighting the opponent.
In addition, make sure that your condition, strength, speed and coordination preparation is perfect.
All of the above-mentioned elements can be developed and perfected in individual training and you do not need anything other than the ball and determination, patience and hard work every day.
An example of a player who has almost perfected in physical preparation and ball control is Robert Lewandowski.
This footballer has been one of the best in the world for many years, breaking new shooting records every year.
However, what he presented yesterday in the match of the Polish national team against England was amazing.
Poland, despite the absence of many key players, tied with the runners-up in Europe, and Lewandowski made a significant contribution to this result.
Lewandowski had perfect control of the ball, he had no problems with controlling each ball despite the pressure of the opponents.
He won every speed duel and strength duel.
As he repeatedly said, these skills are the result of many years of daily club and individual training.
From an early age, Robert trained for many hours every day in his garden and on local sports fields.
He made the greatest impression when in yesterday's match he was able to control the ball at a great height and the ball did not jump off his foot even by a centimeter.
You will probably find many recordings on the Internet showing Lewandowski's skills.
You too can try to get closer to this level.
However, you need to be ready for the training process to take many years!
However, when you do the job and focus on it, you can achieve it and if you have the chance to play for many of the world's top clubs and achieve a lot of success.
Is your desire to be successful in soccer big enough to do it?
Below we present a video with several individual training sets that you can use in your training.
If at the moment you do not have an agent who could lead your career, register for free on the portal and add videos from daily trainings and matches.
When your skills arouse interest, agents and talent scouts from all over the world will contact you!