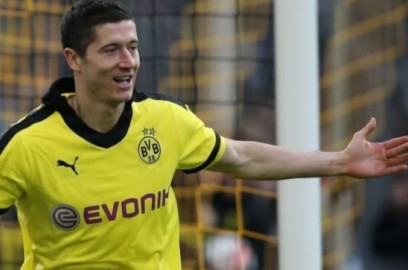 The main goal of the portal is to support talented footballers who are truly committed to their development at every step in order to give them a chance for success.
In today's article, we're going to show you where to started, what to do step by step, and what details to pay attention to to make sure you're going in the right direction!
1) MAKE YOUR DECISION AND GO TO ACTION NOW!
Most people who want to achieve something have one key problem. They talk and plan a lot, but it is not followed by action.
For this reason they are not making progress and at some point find that it is too late.
If you decide that you want to become a professional footballer at all costs, start with the basics!
If you have played only amateurs so far, without being in the team, your first step must be to join the team even at a low level in order to be able to play and train somewhere, because individual training without club training in football will not give you success.
2) DEVELOPMENT OF SKILLS
If you finally moved on and found a team, the next step is to systematically develop.
Make a decision that you will train every day, even if you only have 3 trainings a week in the club.
Try to connect with someone on the team who, just like you, wants to develop and train individually every day.
At first, focus on these few aspects and train them every day.
- BALL CONTROL
- FOOTBALL TECHNIQUE
- DRYBLING
- PASSING
- SHOT
-FIRST TOUCH
- MOVING ON THE BALL PITCH.
- PHYSICAL AND CONDITIONAL PREPARATION
- SPEED
- COORDINATION
In order to choose the best daily individual training, consult experts and the club trainer.
3) ANALYZE YOUR GAME STATS.
Since you joined the club team, you train individually, now it's time to start analyzing how much value you give to the team because it is crucial.
The coach defined your position on the pitch and told you what he required of you and what is your main task.
If you are a defender you need to focus on successful interventions, winning defensive matches and matches where your team has not conceded a goal.
If you are a side defender, analyze the duels won in both defense and attack, the number of assists and goals.
If you are a winger, your main task is to win offense duels, assists, successful crosses and goals.
Another aspect is the number of ball losses as a result of unsuccessful dribbles
If you are a goalkeeper, focus on 3 things:
Successful saves, your mistakes, and matches where your team has not conceded a goal.
If you are a central midfielder, success is primarily on the number of balls recovered in the match, the number of ball losses you have had, the number of accurate passes that create the chances of a goal, won duels and assists and goals, the team's result and your contribution to it.
If you are a forward, focus on goals scored, goal situations you've had, won duels.
4) EMPHASIZING YOUR STRENGTHS, ELIMINATING WEAKNESSES AND SHOW YOURSELF TO THE WORLD!
If you play in a club, develop all the time, have analyzed your stats, now is the time to take the next step!
After analyzing your game and paying attention to the aspects mentioned in point 3, you already know what are your greatest strengths and greatest weaknesses.
Now it's time to start developing mainly these elements in individual training.
When after some time you see that in the club you are in you are definitely the best, you have to start looking for a better team.
That is why it is worth registering on our portal at the very beginning and adding videos from matches and training sessions, as well as establishing contacts with football agents and scouts.
In addition, it is imperative that you take part in tests and other similar events to give talent hunters a chance to find you.
As you get started, remember that this process requires hard work, persistence, and resistance to criticism and rejection!
When you start, do everything step by step as we wrote here and focus on enjoying the process and development and not focus only on the effects that are to come!