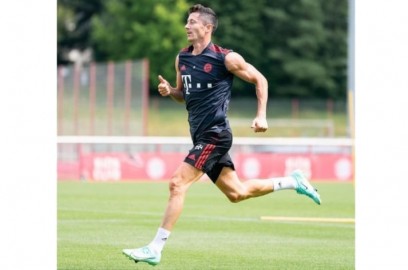 Even for the most talented footballers, the way to make football dreams come true is not easy and requires a lot of work and sacrifice!
Remember that nothing will happen by itself if you do not take appropriate action!
Today we have a set of tips for you that will help you cope with crisis moments and simplify your path as much as possible!
1) CREATE YOUR DAILY ROUTINE FOR CAREER DEVELOPMENT!
The biggest problem is that a lot of people are just underutilizing and wasting it!
So that this does not happen, create a detailed plan for each day that will be perfect for you and will become your daily routine!
Robert Lewandowski was once asked if he had bad days when he did not feel like doing anything and instead of training, he would rather just do nothing.
He said, of course, because everyone has such days, but then he remembered about the schedule he has and the work he has to do.
Despite the lack of willingness, he went and carried out the planned tasks in accordance with the daily routine, and always felt great satisfaction when he finished!
And for you, too, when you have carefully planned tasks that you need to perform, it will be much easier to overcome worse moments!
2) TAKE CARE OF EVERYTHING OUTSIDE OF FOOTBALL!
Many of you are early in your careers and need to take care of many other aspects of your life than just soccer!
Therefore, if you want your training to be effective and bring results, you need to sort out non-football matters first!
- Make a decision and if the football is your priority then stick to it!
- Take care of your health if you have any troubles.
- Do everything to find a job that will allow you to survive until you sign a professional contract and will not interfere with training and matches!
- Solve love problems because nothing is more distracting than this aspect of life.
3) HAVE EXPECTATIONS FROM YOURSELF ONLY!
Realize once and for all that the only person who can change your life and career is only yourself!
Don't expect an agent to give you a good club without your commitment.
Do not expect individual training from the best trainer to bring results without your daily hard work.
Don't expect our portal to find for you without your commitment, training and adding videos.
Expect as much as possible from yourself and never give up!
4) STAY AWAY FROM NEGATIVE INFORMATION!
Don't watch TV, don't read on the internet and stop listening to other people's complaints!
Remember that what you feed your mind creates your personality and that is how you will see the world!
If you allow it, you will also be negative and this attitude will probably not bring you positive results in your career and beyond!
Cristiano Ronaldo usually, when he hears others complaining, immediately asks what you are going to do about it and if he can help somehow.
If he can, he does it, if not he doesn't just ignore it!
5) DON'T LIVE UP TO THE EXPECTATIONS OF OTHER PEOPLE!
Many people think that if something is impossible for them, it is the same for you and they try to convince you to do so.
Well, if you believe in something, never let other people, even those closest to you, convince you that it is impossible!
Work hard, be persistent and learn from your mistakes, and the day of success will come!
If this article helped you, write in the comment which points apply to you, share the article and leave a like!
This way you will help the portal grow!