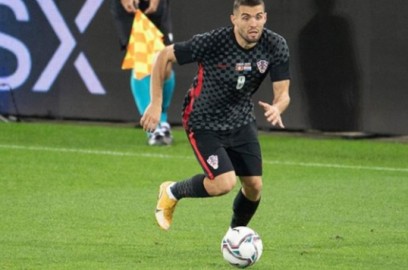 Continuing the topic from yesterday about what to do in each position on the pitch to meet the demands of modern football and give the greatest possible value to your teams and stand out from other players, today we will discuss positions in the offensive and we will start with the position of midfielders 8.10.
If you are a central midfielder in position 8, 10, your main task is to create the game in attack, make an advantage by winning duels in the midfield, delivering passes to the forwards and wingers.
So what more can you give to the team? In these positions, you can primarily help recover the ball when the team is on the defensive.
For this purpose, it is worth spending a lot more time preparing the condition and speed, so that you do not run out of condition at key moments.
Moreover, you have to be incredibly consistent in your tactical actions. This means you have to read the game perfectly to understand when to help with your defense efforts.
The perfect example of such a player is Mateo Kovacic, the Chelsea player is very valuable to the team both in attack and defense.
A winger in today's football, a player in this position must be the most versatile of all.
If you play in this position and don't help the team defend, even if you play very well in the offensive phase, you probably won't get your career to the top.
Now as we wrote, the side defenders are very offensive, so as a winger you have to work very hard in defense to eliminate this advantage from your opponents. So returning to the defensive zone is a duty in football at the highest level. Proper covering, belaying the defender when he joins the attack.
In the side zones, regardless of whether you are a defender or a wingman, you should do well in both positions, then you will be valuable for many teams. In these positions the key is tactical consistency, winning 1v1 duels, speed. Work on these aspects with persistence and you have a great career opportunity.
And the striker. For this position, scoring goals is the most important. However, the most valuable are the strikers who are able to work out a goal for themselves without waiting for a perfect pass from their teammates.
What will help with this? Dribbling is very important for the striker to break free from the defender. Moreover, predictable games are very important to always be one step ahead of the defending team.
If you are a striker there is plenty of article on our portal on how to improve your dribbling. If you want legal advice, write to us and we choose trainings for you that will help you.
Finally, remember that this article will only help those players who are good at their core responsibilities, work regularly to develop themselves and now want to give something even more.
Need help developing your skills? Do you need an opportunity to show yourself to agents, to clubs you are a hardworking footballer? Write to us I think we can help you.