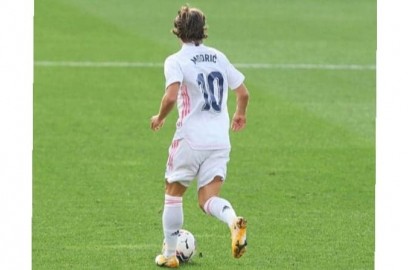 Football is undergoing huge changes these days when it comes to the requirements for players in all positions.
Increasingly, it is expected that the goalkeeper will have very good ball control and technical training to be able to play the ball in the action offered. The goalkeeper is also expected to be very good at predicting the match to provide protection for defenders when the need arises.
Therefore, if you are a goalkeeper, apart from goalkeeping training, you should also start working on improving your technique, ball control and paying attention not only to the goalkeeping aspects, but also to analyze the game to improve game prediction.
As for the side defenders, apart from the defensive aspect, the coaches almost always require the player to participate in the offensive game. A side-defender who only focuses on defense is worthless today.
Therefore, you should put a lot of work into improving dribbling, speed, full speed crosses so that you can win duels in attack, create an advantage for the team and also score assists when goals.
In addition to playing defensively, the center-back must be able to pose a threat and score a goal after set pieces such as free kick and corner kick, which are very important to many teams today.
The central defender should also The central defender should also be skill to freely introduce the ball into the attacking zone and play it.
The times in football where the central defender only defended and kicked the ball are over
Therefore, work additionally on the football technique of ball control as well as perfect physical preparation and finishing offensive action
Defensive midfielder position 6. A long time ago a player who was only responsible for taking the ball from his opponent in the middle zone, supporting his teammates and bravery. Today, a player in this position must have all the abovementioned skills, but also be well trained technically and be able to lead the team's attack. A perfect example of such a player is Luka Modric, who in Real Madrid not only fights and is responsible for retrieving the ball from opponents, but is also responsible for offensive play, dictating the pace of the game, etc.
Therefore, if so far you have only played defensively and have been responsible for taking the ball from the opponent and fighting, then you definitely need to improve your technique and skills in ball and offensive play. You must learn to lead the team game in this position.
If you play in any of the above positions, try to improve the aspects we talked about and your developcareer opportunities will increase greatly! Train individually. If you need help on how to train to improve it, write to us and we will try to help.
Tomorrow, in Part Two, we will analyze the remaining positions and help you refine the aspects that will add value to your game on this position on the pitch.
If you have a goal and want to succeed in soccer, you have to find ways to be a better player every day. On the portal, we present these methods and help you develop and give you the opportunity to show your talent free of charge and contact agents and clubs. But it's up to you to work hard to grow and it's up to you to take the chance! Don't give up, fight for your dreams to the end!