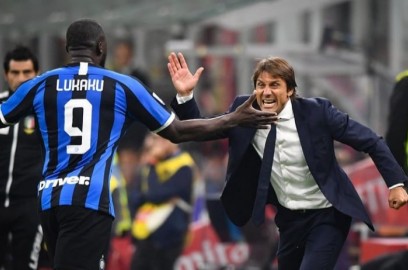 If you think that due to poverty and lack of money you have no chance to appear in the world of football, it is worth reading this and rethink your situation.
Usually, a more important factor than money is a clearly defined goal, determination and hard work for which not everyone is ready.
A few days ago, Romelu Lukaku arranged the terms of a transfer from Inter to Chelsea for an incredible EUR 115 million.
Lukaku at Chelsea can count on a multi-million salary.
Everyone sees the situation in which Romelu is now ,when he has a lot of money and nothing in his life is missing for him and his family.
However, the beginning of this situation was different.
When Romelu was a child, his family was very poor.

The only meals in their house were bread rolls and milk.
And if there was not enough milk for everyone, my mother would add water to it.
When little Romelu found out about it, he swore that he would train so hard that he would become a professional footballer and his family would never run out of anything again!
Unfortunately, to train, he had to have football boots, but his mother couldn't buy them.
Then little Lukaku borrowed his father's shoes and when they found them too big he put paper in them so he could play and train!
He was mocked by the other boys on the field but he ignored it because he knew he had a goal that was much more important!
After some time, the mocking ended because his colleagues saw that he is the best and the lack of shoes absolutely does not bother him!
But Romelu had to overcome it all and not give up!
Everything seems obvious today, but when this little boy had nothing to eat, he had some guarantee of success?
Absolutely not !
However, he still started fighting to make his dreams come true, and then he did his job, working hard every day!
And we did it !
If you feel that football is something you want to devote your whole life to, just start your way now without waiting for the perfect moment!
Find a team that will agree to you join them and then train together with the team and individually!
Develop yourself every day!
Register for free on our portal, add video of matches and training every day to show your skills, hard work and progress you are making to hunters of talented footballers from around the world!
If you are sure when you reach the right level, there will be offers from good clubs or academies!
Don't wait, act now!