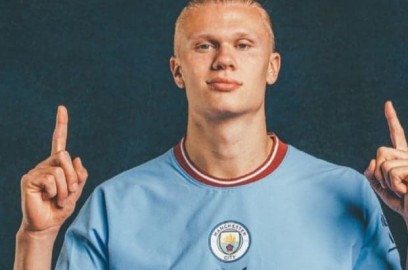 Lack of perseverance is the most common reason for giving up on your dreams.
When you decide that you want to be a professional footballer, and you create a plan how you want to do it, you don't have to worry about lack enthusiasm and energy for hard work.
However, over time, when there is no effect, discouragement arises
So what to do and how to speed up this process of achieving success as much as possible?
probably each of you is wondering what to do to make the effects of your work appear as soon as possible.
We have some tips for you on how to do this!
1) FOCUS ON THE DEVELOPMENT PROCESS, NOT ON THE END EFFECT.
Most successful footballers have followed this rule because most of all they love to play football and enjoy developing their skills.
Remember that if you love what you do, it will be easier for you to survive the crisis moments and even though it can be difficult, you do not stop the process.
Have ambitious goals, but don't forget that you are doing it simply because you love to play soccer!
2) START NOW, NOT TOMORROW!
If you want to speed up the process of achieving your goal, stop putting off until tomorrow.
Remember that there will never be a situation where all circumstances will be favorable and you will feel one hundred percent ready!
The only way to deal with it is to just get started despite your fears and even though nothing is perfect!
Want to start the roge to professional soccer?
Add individual workouts to your club training every day.
Do you want someone to help you develop?
Register on the portal and regularly add videos from matches and training sessions.
Give yourself a chance
!!
3) IMPROVE SKILLS THAT GIVE YOU AN ADVANTAGE OVER OTHERS!
In order for you to be able to make regular and faster progress in your career, you need to find the aspect of skill that allows you to stand out above others and persistently improve it every day!
Even the best footballer has weak points in his skills and interestingly most players ignore them because they think that their strengths compensate for it!
And this is the biggest mistake, because many times our weaknesses hold us in place and prevent us from progressing!
Therefore, you should identify these weaknesses, and although it will be difficult, start correcting them step by step.
You will see over time that there is progress not only in this element but in your full game.
4) LEARN FROM ERRORS AND FAILURES.
Errors and failures affect absolutely everyone.
There are no people without mistakes.
However, remember that it is absolutely foolish to make the same mistakes over and over again and not learn anything for the future.
For example, you have the chance to sign a valuable contract, but for some reason you lose and get rejected at the last minute, or you play an important match and make a mistake and your team loses.
The worst thing you can do in these situations is ignore the situation completely, worry too much about it, or blame others for your failures.
If you want to avoid slowing down or completely stopping your career for these reasons, you need to work out a coping process in your mind.
First, realize that everyone makes mistakes, and even though you find it hard to come to terms with the situation, the world doesn't end there.
Secondly, analyze what was really wrong and what skills decided to fail.
And third, take action to correct these errors.
Ask someone experienced for help and get down to training to improve it all!
5) CHANGE YOUR MIND TO POSITIVE!
Even though it seems obvious, this is one of the key points in this article.
In order for you to accelerate the process of achieving success, focus primarily on the positive aspects of life and be grateful for the opportunity you have.
This attitude will allow you to work optimistically and not stop on the way to your goal just to worry about insignificant troubles.
Moreover, when you look for opportunities and solutions with optimism, you will find them, but when you focus on the negatives, you will also find them!
Remember that our attitude is a matter of our choice and not the circumstances in which we live!
If you apply these 5 tips in your life and you work hard, I am convinced that your career will accelerate and the goals you have set for yourself will be achieved!
Remember that as long as you don't give up, everything is possible!
An example of how you can develop as quickly as possible is Erling Haaland, who 5 years ago played at the second level of the game in Norway and today is one of the best strikers in the world and plays for Manchester City.
If you search for information about Erling Haaland and carefully analyze the interviews with him, you will come to the conclusion that the Norwegian is actively applying all 5 tips mentioned in the article.
Perhaps this is why his career developed so quickly?