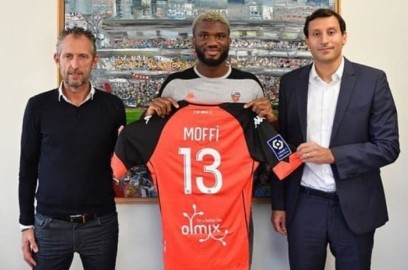 You probably dream to finally be appreciated and receive an offer to play in a good club.
However, it is difficult to clearly define what should be done to achieve this.
That is why today, especially for you, a team of specialists working on the portal has decided to choose a set of 5 aspects of the game that are always popular with talent scouts.
We are sure that if you manage to bring them to the highest possible level and then present them regularly during matches, offers for you will appear soon.
1) BALL CONTROL
This is an absolutely key aspect from which all scouts will begin to assess a competitor's skills.
If at the beginning the scout sees that you are not controlling ball in the right way and it causes you trouble, it will probably end your observation, so you should train this element every day and bring it to perfection.
We have already talked about how important this element is many times and we have provided you with training sets to improve ball control.
If you want to improve the element, you can always find these articles on the portal or write a private message to us on Facebook and ask for a training kit.
2) MAKING GOOD DECISIONS IN THE GAME UNDER THE PRESSURE OF THE OPPONENT.
This is a many skill based aspect of the game.
To make a good decision, the key is to have a good understanding of the game, know the tactics and have good technique.
There are many exercises to work out a technique, but understanding the game assumptions and tactics requires experience that is gained while playing matches, so treat each match as another learning opportunity.
Analyze your game and decisions made, and then draw appropriate conclusions.
In addition, watch the matches of the best players and try to learn from them.
3) PHYSICAL AND SPEED PREPARATION
This is an element that can always be improved by doing the right job, but when you are not well prepared physically, you can usually never show your skills and you lose the chance.
Therefore, never underestimate these elements and work on them regularly, both in club and individual training.
Cristiano Ronaldo or Robert Lewandowski show at the highest level how important this aspect is.
4) WINNING DUELS
Another element of verifying your skills is how much influence you have on the game of the whole team.
If you can win duels thanks to dribbling, speed, strength or other aspects and create an advantage for your team, you definitely have a great chance of making a career in good teams.
All teams looking for players are primarily looking for players who can develop an advantage for them, so develop this element at home.
5) PERFORMING TASKS GIVEN BY YOUR COACH
On a professional level, how well you fulfill the tasks given to you by the coach is often crucial as tactics play a fundamental role in today's football.
Therefore, consistency in actions both in defense and in attack is important.
Remember that if you dream about a pro career, you must strive for excellence at every step and the above advice should be a signpost for you how to work to reach your goal!
Realize that it will not be easy, but with consistent work step by step, you can achieve anything.
If you think the article is valuable, you can share the article.