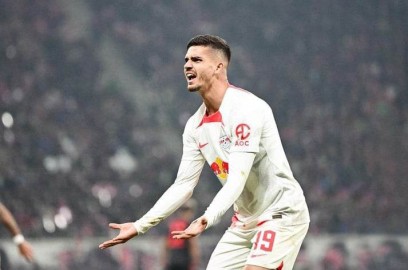 1) LEARNING FROM THE BEST AND VISUALIZATION
At the very beginning of the process of acquiring a new skill, whether it's dribbling, ball control, speed, reaction time, shots, passing or anything else, it is crucial to start with seeing this element being performed by the best players in the world, and then visualize yourself in the mind. in their place, as if you could already do so.
This simple psychological procedure will create an outline of a new skill in your mind as well as help you learn it better
2) MAXIMUM LEVEL OF CONCENTRATION ON TRAINING!
It is often the case that players approach individual training at ease, which kills its effectiveness, especially when you learn new things!
Therefore, if you decide to learn new skills, focus on it!
3) POSITIVE ATTITUDE TO THE PROCESS!
Only start training a new skill when you believe that it is possible to train it to perfection!
Also, when at the beginning it is difficult and the results are small, do not lose faith in yourself and enthusiasm. Always react positively, believing that each failed attempt brings you closer to your goal.
4) TRAINING REGULARITY
If you already start, be regular in this training and do not stop improving your skills, even when automatism appears in your movements!
Perfect this skill all the time!
5) RAISE THE DIFFICULTY OF YOUR TRAINING!
A very important element is increasing the difficulty level of the exercises!
When learning a new skill, start with the easy elements and then, when you develop, increase the difficulty level, add time pressure or the pressure of the opponent.
6) USE YOUR NEW SKILLS IN BOTH CLUB TRAINING AND MATCHES
When you bring the new skill to a good level, start applying it first in club training and then in a match!
Keep trying and don't be put off by failed attempts!
If you develop something, you must finally start applying it in match conditions!
After all, this is the purpose of individual training!
I would like to remind you that individual training is useless for a player who does not train and does not play matches in the club!
If you don't have a club, find it even at the beginning at a low level, but you must first of all play and train with the club to develop!
Remember that if you are persistent and work hard, nothing is impossible!
Thank you and we are extremely grateful for every share, like and comment.
In this way, each of you is the co-creators of the portal and its user at the same time!
It is mainly thanks to the most active users that the portal is developing so fast and can support talented footballers more and more!
If you think the article is valuable, you can share and like the article