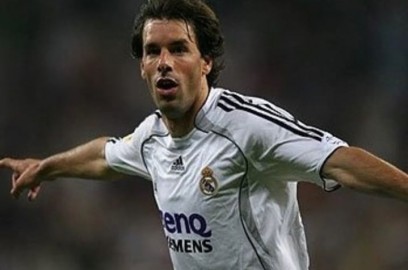 When it comes to developing a soccer career, one detail can play a role in either success or failure.
That is why today we want to draw your attention to one of them.
INCREASE YOUR STANDARDS AND REQUIREMENTS FOR YOURSELF IF YOU WANT TO ACHIEVE A HIGH LEVEL!
What exactly do I mean by increasing the requirements?
When considering training, remember to strive for perfection, regardless of whether a given element is your strength or weakness, and do not be satisfied with the "average level"
Suppose you want to improve ball control.
Work so long and persistently to develop this element when you have mastered it to absolute perfection.
Even if it is not possible, demand it of yourself and you will see what amazing results you will achieve!
In each match, depending on the position you are playing, demand from yourself:
goals, assists, duels won, no mistakes, etc.
For some, this approach may seem obsessive, but believe me, only with such an attitude you have a chance to achieve more than just playing at an amateur level!
Sir Alex Ferguson, the legendary manager of Manchester United, in his best-selling book "Leading", talked about this issue on a very interesting example.
Ruud Van Nistelrooy had such an obsessive attitude and high expectations of himself when it comes to scoring goals during his time at Manchester United that he became furious after matches in which he missed a goal and said he was giving up his weekly salary and the club had to pay him only after scoring goals in the next match.
Similarly, in the case of the Dutch forward, it was in training because when he was wasting goal situations he did not like it very much and he was able to stay after training and work individually on an element for many hours.
How is it in your case?
How many times a week do you train?
Are you satisfied with the average level or do you require more?
How much time do you spend on promoting yourself, i.e. adding videos to places like our website that give you a chance to receive offers?
Are you happy with yourself after the matches, even though your game was not perfect?
Write about it in the comment.
If you regularly post a video on the portal and take care of your development every day, write a private message to us on Facebook, we will be happy to thoroughly analyze your profile, provide tips and support to help you develop even more.
If this article is a valuable tip for you, please share it and like this post that way you can get the attention of talent scouts.
However, if you do not agree with this post, please stop following our site and remove your account from portal as we will not be able to help you.