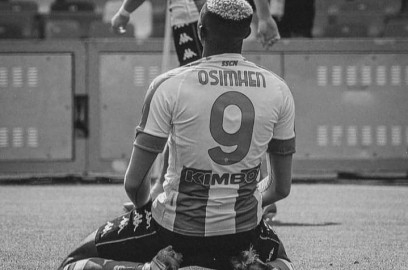 Have you ever wondered why great talents supported by managerial agencies of coaches and often parents who were well-known footballers in the past do not reach the high level of professional football and poor players who start playing in amateur teams without support reach their heights?
The key factor is the hunger for success!
It is a great desire and determination that allows the competitor to carry out hard daily work and overcome all obstacles to achieve the goal!
Once again, a good example is the Lagos-born Victor Osimhen, who at the beginning of his career could not count on anyone's support, and his family was so poor that he begged on the street to survive and searched for football boots to play football in garbage dumps.
How can you compare the start to Osimhen's Career with hundreds of children in Europe or the USA who start careers in academies with absolutely everything?
Well, for Osinhen, soccer was the only chance to change his life for the better and he just had to do his best!
You, too, instead of complaining about how difficult the beginning of your career is, take advantage of the fact that you have no other choice and just give your best every day to become a better footballer every day!
FIGHT TO THE END AND DON'T GIVE UP!