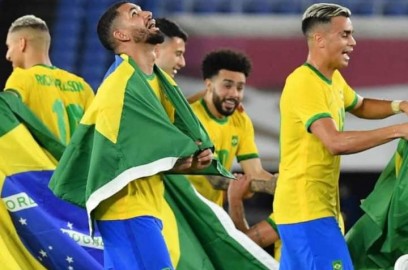 By analyzing all the stories of players who have gone from playing at the amateur level to the greatest successes in world football, it can be concluded that they have one key feature in common!
In our opinion, this feature is much more important than in what conditions and with what support a footballer develops!
This feature is nothing but a HUNGER FOR SUCCESS!
Do YOU ​​have a hunger for success?
Do you want football success so much that you can't think of anything else?
When you wake up, your first thoughts are:
"WHAT DO I HAVE TO DO TODAY TO BE A PROFESSIONAL PLAYER"?
When you go out for training, do you do every exercise with the thought that it will allow you to be an even better footballer?
If you have no such mental attitude, you must change it as soon as possible!
Ex-Barcelona player Dani Alves is a model for this attitude!
From the age of 7, he got up at 5 am every day to work in the fields with his father and brothers. For 4 hours he helped them collect melons, peaches and onions so that the family had money to survive. Then he left for school at 9 am and returned to work with his father upon his return.
In every moment when he was free from work, he trained football because he dreamed of becoming a footballer in the future.
Moreover, at the end of the day, despite his exhaustion, he went to the pitch to play football with his friends.
His family was so poor that until the age of 13 he slept on a concrete hard bed and would wake up every day with tremendous back pain.
Despite these difficulties, his dreams of playing world-class soccer never faded away!
At 14, he finally left his family to try his luck at the profesional football at the Bahia club. He had difficulties adjusting to life in the city then, and the boy from the countryside did not fit in with the city.
He was ridiculed and couldn't find himself, he cried many times, but he didn't give up because he believed that thanks to football, his family would finally be able to stop working hard and everyone could start living normally!
This amazing boy was Dani Alves, one of the best right-backs in the history of the Brazilian national team, a player of FC Barcelona, ​​Juventus and PSG.
Whether he was at the beginning of his life in poverty or during his career in major clubs, he has always had an incredible hunger for success!
This is the key trait that gave him everything he has and he will never lose it again!
Alves has won 43 trophies during his career!
The last one was the Olympic Gold Medal at the age of 38!
Alves, despite his age, was amazing at this tournament!
And his hunger for another trophy drove the entire team to
forward in all difficult moments!
Alves announced that he would also like to play in next year's World Cup and win there as well, because he still lacks this success!
If you do not want to fight poverty all your life and only exist in this world and your goal is to win, You must be hungry for success!
Create this desire in your mind and train every day as hard as if your whole life depended on it!
Hurry up because if you keep procrastinating your chance will vanish and you will waste your talent!
Do you train individually and in the club every day
?
If you don't want to miss a chance, you have to start!
Are you registered on the portal and add training and matches videos so that coaches, scouts and agents from all over the world can see you?
The use of the portal is completely free and you do not use it!
And what if soon you have to pay for adding a video to show your talent?
Take advantage of this knocking time and if you are persistent and develop your skills, the offers will appear!
Let your hunger for success, hard work and perseverance lead you to your goal
!