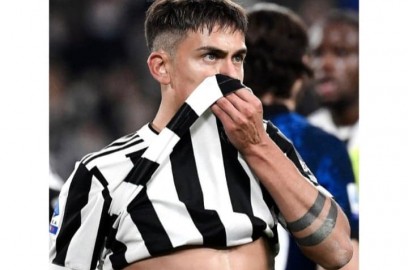 Most people see a footballer's life as nothing but pleasures and joy in life.
However, when deciding to become a professional footballer, first you should know the price you will have to pay!
Are you ready for:
1) AT LEAST TWO WORKOUTS A DAY EVERY DAY?
The most important aspect that you need to be ready for in order to be a professional footballer are many hours of training every day without exception.
2) RESTRICTIVE DIET
Another price you will have to pay is a restrictive diet consisting of healthy ingredients.
A professional player should exclude all fast food, alcohol and other harmful substances from his diet.
3) PREPARE TO BE REJECTED!
Many players, despite the fact that they train hard every day and give 100 percent of themselves, have to face rejection and numerous refusals.
Therefore, if you do your best in every training session and develop yourself, you must be ready for many rejected and failures before success comes.
To survive this, focus on developing your skills and presenting your best in matches, don't give up and the chance will come!
4) PREPARE FOR CRITICAL!
A footballer at a professional level, but not only, player should be prepared for criticism from fans, coaches, presidents, media etc.
Many times the criticism that will fall on you will be unfair.
However, you must learn to deal with it.
When criticism is deserved, you must learn from it and develop yourself so that you do not commit these mistakes, and when criticism is undeserved, simply ignore it.
5) PREPARE FOR GREAT PRESSURE
In professional footbal, you can be a great footballer in training and during not important matches, but if you do not learn to overcome the pressure and stress associated with playing in important matches, you have no chance of achieving anything.
Some time ago on the portal we talked about ways to deal with pressure.
These include meditation, prayer, hobbies, etc.
It is a very individual matter and everyone has to find a method that will help him.
If you are currently starting your career path, carefully analyze these points and prepare for each of them, otherwise you will fail!
However, if you are prepared for it, I trust you will do it!
Write in the comment which of the above-mentioned points is in your opinion key in this article.