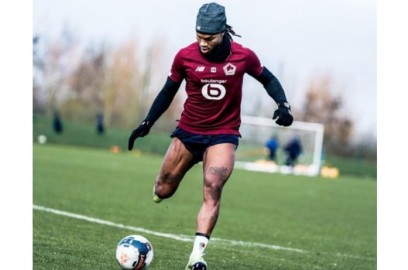 Every day on the portal we try to educate you what to do and how to act so that your career has a chance to develop.
However, you must be aware that in order to be successful, you also need to be fully aware of what to avoid.
Today we have 6 things for you that you need to remember for your whole life and stay away from them and if it turns out that you are doing it, give it up as soon as possible!
1) POSTPONE TO LATER
The time to be a footballer is limited and if you don't want it to turn out to be too late, never say the words "I'll start tomorrow"
If you are going to start training any aspect of the skill individually because you are deficient, just start now with no excuses!
If you want to start recording training sessions and matches to be able to analyze the game and promote yourself on the Internet, do it now, using the available tools, don't wait!
If you want to start developing your mentality, take the first step, buy a book or check the internet, and then consult an expert, don't wait, act!
The same is true of other aspects.
Never say the words "I'll do it tomorrow"
2) AVOID BAD ADVISORS!
Nowadays, when communication is almost unlimited and the Internet is generally available, footballers receive more and more cooperation offers from various football agents and other advisers.
This state of affairs is very beneficial for less known players, but unfortunately not always because many agents, intermediaries, etc. put their profit first, not that the player can develop properly.
Therefore, be careful when establishing a partnership, and when it will turn out that the agent expects to pay you before bringing you an offer from the club, end this relationship as soon as possible!
3) NO PROFESSIONALISM!
One of the biggest mistakes in thinking is when you think that you will only work professionally when you find yourself in a professional club!
Remember that if you want to enter the PRO level, you must work today and think like a professional!
I mean both training and nutrition, involvement in the game, a healthy lifestyle, no stimulants, etc.
4) BLAMING OTHERS!
We have mentioned this aspect on the portal many times, but we will remind you!
Remember that if you don't score goals or make mistakes in defense, you probably need to train more and learn better from your mistakes.
If you don't have enough offers but you play very well, it's your fault because you hired the wrong agent.
If you are not currently playing at the club you dream about or you do not have a club, there are 3 reasons why this is the case: you have a low level of skills, you cannot negotiate, or you simply did not show your skills on tests and even on the Internet on our portal for someone to notice you.
It's your fault, anyway.
5) BAD PRIORITIES
Many players make the mistake of having the wrong priorities when they receive offers.
Instead of always putting career development in the first place, a chance to play regularly, the opportunity to work with an outstanding coach who will help us develop, many players simply do not think long-term and always put only earnings first, ignoring the issue of development!
I do not want to criticize anything, because money is important, but before choosing, carefully analyze the offer and consult an person, bearing in mind the development prospects!
6) EXCESSIVE SELF-SATISFACTION
When we achieve even the smallest success, people immediately appear around us who praise us and shower us with flattery.
Over time, we ourselves start to believe it and succumb to it because most people tend to do so.
The consequence of such self-enthusiasm is letting go of training, less involvement in training and development, etc.
Remember that if you are successful, it is a message that you are going in the right direction and that you have to work the same or even harder!
A good example of how a few bad decisions can waste an outstanding talent is Renato Sanches, a player of the Portuguese national team, who in 2016 during EURO was chosen the best player of the tournament.
The player was then 19 years old and everyone was convinced that he would immediately become one of the best in the world.
However, this did not happen because the player made almost all of the above-mentioned mistakes.
Despite such a great talent, he had a problem for several years playing regularly for many teams.
Therefore, after reading and analyzing the article, think about which parts of the article apply to you and do your best to eliminate them!
Only then will your career take off, I assure you!
If this article helped you, write in the comment which points apply to you, share the article and leave a like!
This way you will help the portal grow!