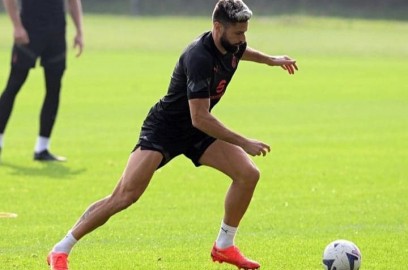 Body fatigue is a big problem for players who are trying to change from an amateur to a professional.
Many players who start training as often and as hard as professionals are not prepared for it and under the influence of the first symptoms of fatigue they simply quit or, what is worse, train badly and instead of developing their skills, they lead to injuries!
If you want your training to bring positive results and lead you to success, we have some tips for you today on how to deal with fatigue and successfully change your training process from amateur to professional.
1) PREPARE FOR YOU TO GO OUT OF THE COMFORT ZONE EVERY DAY.
Be prepared for the fact that the transformation process will usually involve hard work and pain that you will have to endure because professional training usually has nothing to do with amateur training.
2) TAKE ACTION STEP BY STEP.
Remember that at the very beginning you can not overdo it both with increasing the number and length of training, but also the load must be increased systematically.
Step by step every day a little more!
Even Cristiano Ronaldo has been creating his training routine for many years!
3) TAKE CARE OF SUITABLE HYDRATION OF THE BODY.
Professional sport is sometimes an effort beyond the possibilities for the body, therefore every detail is important.
You absolutely must always provide your body with the right amount of water both before and after training.
The amount of water you need to drink gradually, depending on the weather conditions, is about 2 and a half liters.
4) CORRECT DIET.
Regardless of your financial situation, you can always make sure that your diet is high in vegetables, vegetable and animal proteins, and carbohydrates in the form of rice noodles and porridge.
Avoid sweets and fats, and certainly fast food and alcohol. .
5) APPROPRIATE REGENERATION OF THE BODY.
Take care of the right amount and quality of sleep.
Go to bed at about the same time each night and sleep for at least 8 hours.
Additionally, take care of proper stretching and massage after training.
Anticipating your opinion that not everyone can go to a masseur if you really care, you will find someone to help you with massage and stretching exercises. You can find tons of videos on how to do this for free on internet.
6) TAKE CARE OF YOUR MOTIVATION, ELIMINATION OF STRESS AND A CLEAR MIND!
If you want to persevere in training, you must ensure that you are motivated to do so every day, and for this you need to look for inspiration and motivate yourself by reminding yourself of your goal.
To help you deal with it, watch motivational videos, be inspired by success stories, etc.
Many of these elements can be found on our portal.
In addition, to learn to deal with stress and keep a clear mind, I recommend that you use relaxation techniques and training, e.g. yoga, meditation, etc.
If you follow all these elements, I guarantee that you will be able to overcome the body's fatigue resulting from training loads.
Write in the comment which point of the article you will apply for yourself in the coming days.
Thank you and we are extremely grateful for every share, like and comment.
In this way, each of you is the co-creators of the portal and its user at the same time!
It is mainly thanks to the most active users that the portal is developing so fast and can support talented footballers more and more!