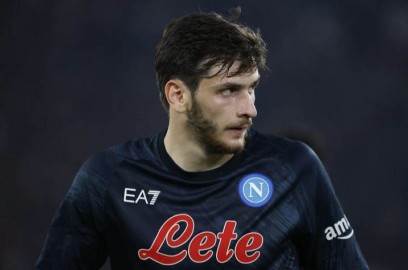 Many of you give up on your dreams because you feel that environmental factors such as poverty, underdeveloped training, and weak scouting are holding you back.
However, today on the portal we will present you 5 things that only YOU can influence when it comes to the development of your football career and it does not matter in what conditions you live and whether someone supports you or not.
1) ONLY YOU CAN DECIDE TO WORK HARDER!
Many players want to be professional soccer players and still only train in an amateur club without doing anything else individually!
If you want to be a professional, no matter what club you play in today, train like a pro now!
2) ONLY YOU CAN MAKE YOUR WEAKNESSES IMPROVE!
Many players make one basic mistake because they accept the weaknesses of their game.
What do I mean exactly?
Make many players stand out in their teams at the beginning of their careers despite their weaknesses.
So they accept these weaknesses without working to improve them, and when they change the club, it turns out that they are no longer the best and the weaknesses that they have never perfected become the cause of failure of their career.
If there is any element of the game that is your weak point, always try to eliminate that weakness.
Always compare yourself to yourself and try to get better every day!
3) ONLY YOU DECIDE YOUR ATTITUDE!
A positive attitude and belief in your own skills is something that is the key to all achievements, not only in football!
Therefore, always focus on the opportunities you have in life and not on the obstacles!
Always believe in the positive end of any situation instead of creating negative scenarios in your mind.
A positive attitude towards the world is a habit that you have to develop in order to achieve anything in football!
4 ) ONLY YOU DECIDE WHEN TO GIVE UP
The path from amateur gamer to professional player is incredibly difficult, and before you manage to beat it many times, you will feel like giving up.
There will be days when your whole body will be sore and all your thoughts will be focused on giving up training, giving up healthy eating and just letting go.
It is only up to you whether you will overcome fatigue and do the training.
In such situations, no one but you has any influence on what you do!
The hardest part on the way to success is defeating yourself!
5) ONLY YOU CAN DECIDE TO TRY AGAIN!
Remember that you have a chance as many times as you dare to try!
It only depends on you how many times you will take part in test matches organized by professional teams, even though they rejected you several times before!
It is only up to you how many match and training videos showing your skills you add to your profile on FootballTalentsTube to promote yourself!
It is only up to you how many times you humbly listen to the trainer's comments, who will explain what else you need to improve, and then, according to these comments, you will do the work in training!
Only your actions can influence your development.
If you don't have determination, no one else will do it for you.
The best agent won't do it, the best coach won't do it if you don't do the job!
Remember that if you have football skills then anything is possible but if you lack skills even FTT won't help you!