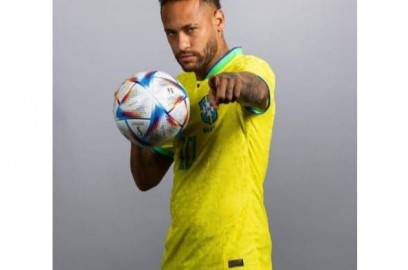 First of all, I would like to explain that if you are looking for a golden mean that will suddenly provide you with offers from professional clubs, even though you still do not play in any club, even at a low level, or so far you train like an amateur and you use the portal only by reading articles without applying the knowledge contained in them in practice then these tips won't help you at all.
Our articles from the very beginning, i.e. for over 3 years, have been addressed to footballers who want to develop, actively work, train every day so as not to waste time.
If the above introduction has not discouraged you because you are among the group of players we are looking for, then we have 5 things for you that you need to start using regularly and clubs from a higher level than you currently play will start saving you in their database and sending transfer offers.
1) SHOW YOUR SKILLS
Currently, one of the most popular ways to look for footballers are various types of scouting programs.
However, if you are at the beginning of your journey, you are not necessarily found on the most popular platforms, so show your video absolutely everywhere, from the profile on our ftt platform to youtube, tiktok or instagram.
Anyone who is looking for players will always first ask you about the video and profile on portals like transfermarkt to pre-verify your skills and the course of your career so far.
2) STAND OUT YOUR MENTALITY
Regardless of what level you are playing at now, try to always show the mentality of a leader on the pitch.
Support the players from your team, tell them, motivate them, but at the same time set an example with your game.
3) STAND OUT WITH WORK ETHICS
Regardless of what level your club is playing at now, you must train as hard and regularly as a professional.
I am sure that it will be noticed because even your physique and level, ball control or stamina and speed will be on a completely different level than the rest!
4) IF NO ONE GIVES YOU A CHANCE, CREATE IT YOURSELF
What I mean?
Well, there are not many management agencies, clubs or Internet portals dealing with the search for talents.
The truth is that if you are currently playing at a very low level, no one knows about your existence, so you have to create a chance for yourself.
Nowadays, when practically everyone has the Internet, you can contact almost anyone.
Therefore, send your video, search for contacts and create opportunities for yourself.
However, the key point here is remember to show your video and contact talent scouts directly only when you are clearly the best in your club and you will stand out.
Don't do it before because NO ONE will take you seriously.
First, focus on training and development in the club where you are and individually, and only then invite talent scouts.
5) ELIMINATE YOUR WEAKNESSES AND PERFECT YOUR GREATEST ASSETS
It seems obvious but sometimes each of us has a weak point in a skill that just doesn't go well and therefore does not develop it and this becomes our brake
Even if something is your weakness, start slowly developing it and you will see surprising amazing results.
it's the same with our strengths.
In the place where you are, you may have the impression against the background of current teammates that you are perfect and when you see others from the pro level, it will turn out that you are not even average. '
So never stop improving
!
If the article is valuable to you, like it, share it and write a comment.
This way we will know what content is most useful to you.