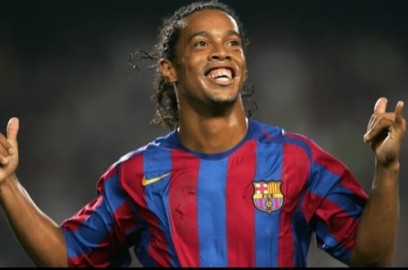 One of the most common misconceptions of talented soccer players is the belief that most career development situations are beyond their control and therefore do not even try to turn from talented amateur to professional.
That is why today we have 4 most important aspects for you, which, no matter what level you are, are now only under your control and used in the right way, can lead you to the goal of football success!
1) YOUR MINDSET AND ATTITUDE
Many of you think that your attitude and way of thinking depends on external factors and on what happens to you in life and what you have to face in life in life.
However, this is not true, because you decide about your attitude and mindset yourself, by how you react to external factors!
A good example is that his father convinced Ronaldinho that the fact that he did not have the money for new football boots is a chance for him because by playing barefoot he can feel and control the ball better!
Ronaldinho throughout his career emphasized that thanks to this he managed to reach such a technical level.
YOU CONTROL YOUR ATTITUDE AND MINDSET!
2) TRAINING
Only you decide how much time you spend on training, how committed you are and whether you approach it as an amateur or a professional!
Many of you say can't grow because you are in a club where everyone only trains twice a week, are not involved and no one is 100% dedicated!
Remember that you don't have to be like most and even being surrounded by amateurs, you can train like a pro every day.
ONLY YOU DECIDE HOW MUCH TIME AND ON WHAT LEVEL YOU TRAIN!
3) THE DESIRE TO DEVELOP !
Only you decide whether you strive for perfection by training a given skill or whether you are satisfied with the average level!
Remember that only those who are obsessed with the pursuit of perfection achieve a lot!
ONLY YOU DECIDE WHAT YOU WANT TO ACHIEVE!
4) YOU DECIDE ON HOW MUCH CHANCES YOU GET!
One of the quotes you should remember forever!
"You have as many chances as you dare"
Failure is an inseparable element of the pursuit of success, so if you have been rejected a hundred times, draw conclusions, train and then try again!
ONLY YOU DECIDE THE NUMBER OF OPPORTUNITIES!
Thank you and we are extremely grateful for every share, like and comment.
In this way, each of you is the co-creators of the portal and its user at the same time!
It is mainly thanks to the most active users that the portal is developing so fast and can support talented footballers more and more!