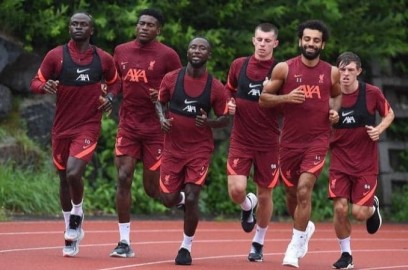 Once again, your questions and comments that you write to us turned out to be useful in creating the article.
Many of you contacted us asking what elements should be included in individual training to ensure total football development and not waste of time?
Today we will present you five short elements on the basis of which you will be able to plan an effective training.
1) DEVELOP YOUR WEAKNESSES
To be effective, individual training must be tailored to you, taking into account your special needs.
Before you start, plan with the trainer or mentor what are your weakest elements and then carefully plan the path you will follow to improve it
2) PERFECTING YOUR STRENGTHS ASPECTS
Each of you has some strengths and something that distinguishes you from other players.
Therefore, you should carefully analyze everything and if you notice which of your skills is such an advantage, treat it as the greatest treasure and constantly work to bring it to perfection so that this skill can be an asset at the highest world level.
3) FOUNDATIONAL FOOTBALL TECHNIQUE
Remember that when your goal is to reach the professional level, you should never forget about basic skills such as ball control, passing, shots, dribbling, first touch.
You may have the impression that you do not need to train these elements because you are already at a high level.
Remember that the professional level is something completely different.
Everything happens at a higher pace, the opponent's pressure and time pressure are much greater and the percentage of successful moves must be close to perfection because every mistake can be crucial.
4 )POSITIONAL TRAINING
Each position on the pitch requires different specialist skills, so to be able to develop properly, also take care of the development of skills necessary for your position on the pitch.
5) PHYSICAL PREPARATION
No football skills will matter to the coaches when you run out of elements such as jumping, speed, physical endurance and strength.
Remember to also include these elements in your training.
You probably know how much emphasis on these aspects is placed by the best footballers in the world today, such as Cristiano Ronaldo, Mohamed Salah or Robert Lewandowaski.
If you have read the article to the end and plan to start working on it today, this is the greatest reward for us because working on the articles would not make sense if it were not for you, i.e. the users of the portal.
If you are working on your development and you need support in some aspect, write about it in the comment and we will take it into account in creating further articles.
In addition, remember that for a footballer, individual training can only be used as an addition to training in the club, so if you are still not registered for the team and you are not training as a team, change it as soon as possible.