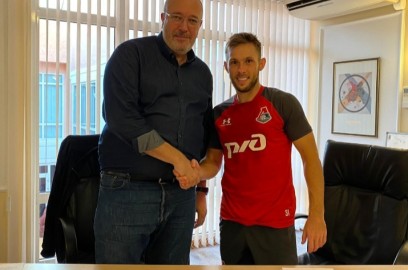 1) TRAINING
We get questions from you on how effective our portal is and how is it that they are registered with us but no one calls them with offers.
The answer is simple. In order for the portal to be effective, you must finally start training regularly every day and improve the aspects we write about. Moreover, you need to know that the effect will not appear immediately. If your goal is to be a professional footballer, you must be prepared for many years of training and perfecting your skills!
Our portal gives everyone a chance.
If you have the skills to play at a professional level, you will surely receive offers.
If you have gaps at the moment, we don't reject you because you can train and pursue your goals, and when the time is right there are opportunities.
2) ADD MATCH AND TRAINING RECORDINGS TO THE PORTAL.
There is no chance that you will be able to take advantage of the opportunities offered by the portal if you do not regularly add videos of individual trainings that you do in accordance with the articles on the portal.
Thanks to these recordings, our scouts can assess many aspects of your skills and the commitment you work with. Moreover, by seeing that you are adding a video every day, they can verify your determination, diligence and on the basis of many recordings they can see if you are making progress.
Match tapes show how your training skills translate into a match. What decisions do you make in the game, what intensity do you play with, what you need to improve, etc.
3) USE THE FEEDBACK YOU RECEIVE FROM THE PORTAL.
This is one of the key points for the portal user to obtain the end result they expect, i.e. offers that will allow them to reach their dream team.
If you act according to the first two points, i.e. you train, play matches and record the whole process, the key is to use the feedback.
This more or less means that if the scouts on the portal watch your video, they will give you comments on what you still need to work on or what to do next, if you want to be successful in the end, you have to do what they told you instead of giving up.
4) FAITH IN SUCCESS AND FOCUS ON THE GOAL.
For something to be effective, you have to believe it.
Our mission is to help in the development and motivation of determined and talented players so that they can train and get the contacts needed for development in the world of football.
Anyone who has not received help so far can use the portal free of charge, and the only thing we require from you is willingness to work and commitment.
If you don't believe in yourself, then no one who wants to help you will be credible to you either.
Believe in yourself and work hard and persistently and you will see on your example that it works!