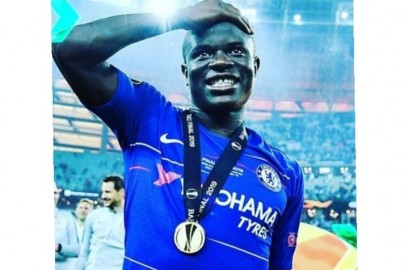 Many people have ambitious plans, but very often they fail because they don't know how to start and act, they have no idea whether or not to focus.
Today we have a set of 9 universal rules for you that will show you the way and when you stick to them and work hard, they will give you the desired results!
Remember, however, that even the most appropriate rules will be of no use to you if you do not act actively!
1) DON'T WAIT FOR THE PERFECT MOMENT!
Postponing any action to make your dreams come true is the worst thing you can do, because the moment will never be perfect to start!
Therefore, if you want to achieve anything, start NOW where you are, using all the possibilities available to you.
If you want to finally start working to become a professional footballer in the future, just look for any club you can start from and start training individually and add videos to the portal.
If you are consistent and persistent, both the quality of your videos and your soccer skills will increase over time!
2) SET LIFE PRIORITIES
This is very important and one of the decisive points for success.
If you decide that you want to become a professional then football must become your absolute priority.
Each day must be devoted to training and a sports lifestyle.
Not entertainment, not laziness, not just any food, not stimulants but always football in the first place.
There are important things like family, work or school, but your job is to bring these three things together so that football is at one of the key places and prioritize
3) THINK FUTURE.
Many people make a mistake at the very beginning because they focus on where they are now, which causes a rush of negative thoughts in their heads and with time their enthusiasm and willingness to act disappear.
Focus on your destination and work as if failure was impossible.
Think in perspective of what the work made today may give you in a few years!
4) ACT INNOVATIVE!
Look for all ways to improve your skills and promote yourself.
Until recently, individual or mental training was not so popular and today it is used by most ambitious footballers and they have excellent results.
Likewise, when it comes to finding talented players, scouting video was not taken seriously in the past and today, with the rise of FTT and several other tools, I am gaining more and more popularity.
Be open to new things and try everything that can help you and is allowed.
5) YOU MUST HAVE BIG AND AMBITIOUS PLANS
Don't limit yourself.
When you want to achieve anything, plan boldly and on a grand scale.
Cristiano Ronaldo believed from the very beginning that he would be the best and spoke about it boldly.
If at the beginning he limited himself to the fact that he only wants to play in the Portuguese league, do you think he would have gone as far as he is now?
6) SET UP AN ACTION PLAN
If you are starting out, you must have a plan on how you will achieve your goals.
It means that you have to plan the next steps in the perspective of several years, how you will achieve your goals one by one.
Remember not to get discouraged at the beginning.
Plan and then just start.
You don't need to know how to do it today.
Build faith in your mind all the time to achieve the goal and act, and over time many solutions and opportunities will find themselves!
7) LET FAILURES BE NOT A REASON TO GIVE UP.
Remember that absolutely everyone who has achieved success must also experience failures and failures in life.
Therefore, when you fail something, i.e. you do not do too well on the tests, or the training does not bring results as quickly as you would like, just consider it as the next stage of your path, learn from failure and train even harder to succeed next time!
8) DO NOT REST ON LAURELS!
Be careful that your first successes do not lead you to self-delight and let go of hard work.
Each success should be a sign that you are going in the right direction and that efforts should be redoubled.
9) WORK EVERY DAY, NO EXCEPTION!
If you want to be successful you have to work every day and not waste your time.
It is obvious that sometimes you will not feel like it and you will be tempted to let go of one day.
However, you must be aware that on the day you rest, someone else is still working and coming one step closer to your goal.
Remember that just reading these rules will not do you any good, so remember them every day and go to work!
If you've already started and need help with training, or someone to review your video and evaluate your current skills, please email us on Facebook and we'll try to help.